Congrats Michael !
This Saturday, Michael was elected Mr Sneakers Belgium by a diligent jury and an enthusiastic public. He will be the ambassador of our community and our association for a year.
The competition was tough between the candidates in the race. They all had important qualities and it was not easy to decide between them. Finally, Michael was chosen to represent us. At 30, he lives in Destelbergen near Ghent but he guarantees that he will invest on a national and even international scale.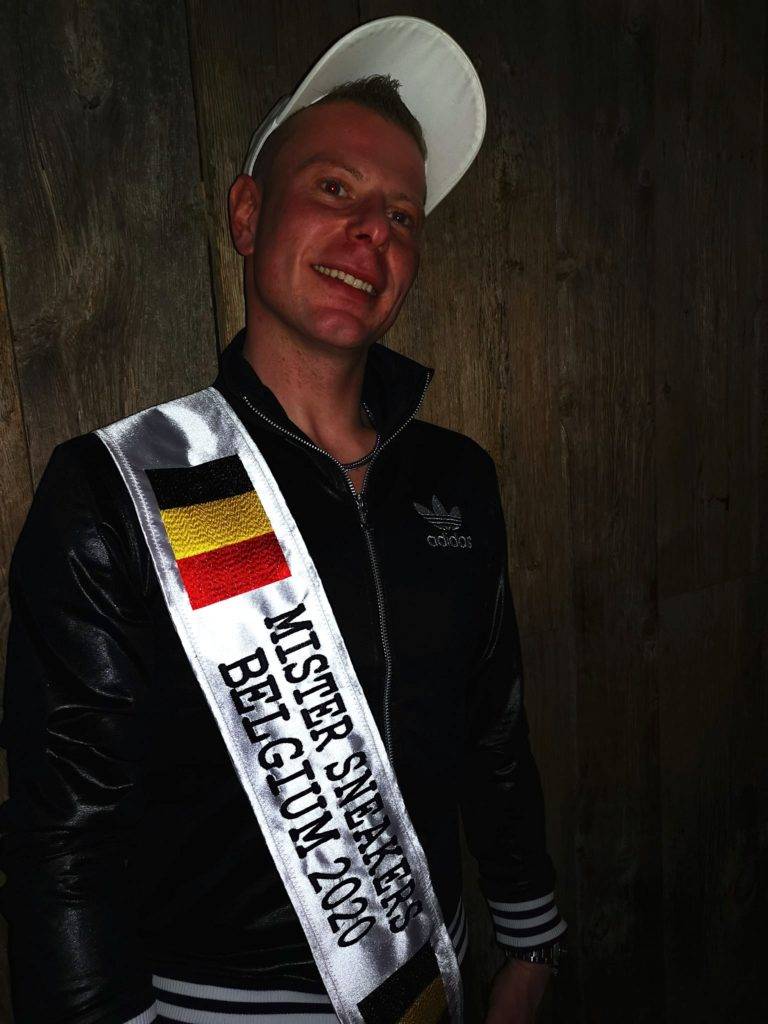 A few hours after his election, here is the message he sends to everyone.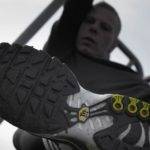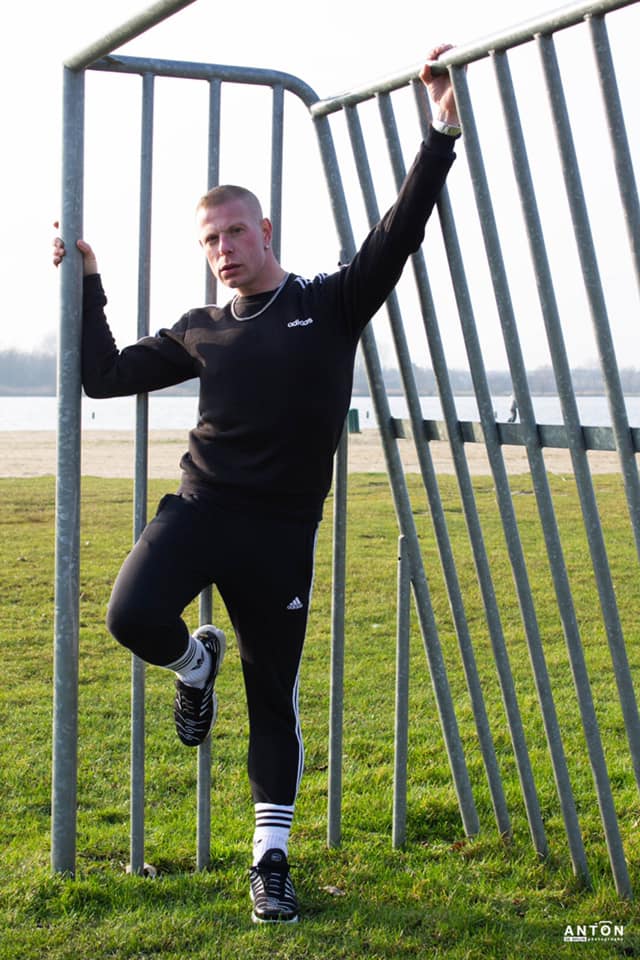 Hi Sneaker/Sportswear Guys,

Our first annual Belgium Sneaker Days already over and wow what a really nice experience it was! I want to thank everybody for.

I was really nice surprised to the many people who came for the first election of Mr. Sneakers Belgium. From the bottom of my heart I want to thank everybody for the public votes, the jury for the hard work, oh and believe me they didn't make us very easy and the other contestants Arne, Guillaume, Pierre-Alexandre, you are all winners !! We will be in the history books, because we were the first candidates for Mr Sneakers Belgium, and they wont take that away from us anymore. I hope we can work together this year as a team so we can put our community on the map in the gayscene, and far beyond.

A big thanks goes to all the sponsors who made this all happened: San Francisco Rubber for the professional sash, Darklands, Boxer Barcelona, Addikt, Club Adonis, Le Belgica for the social meetings, Stammbar to open their doors so we could held the election there… and last but not least, David from #BEsneax. We are all gratefull and thankfull 'cause without you all this shouldn't happened. Thanks for the energy and time for what you did already for the community. My deeply respect for what you did, all by yourself. So much love and 1000 times thanks. I made a promise and I'm looking forwards to work with you in the upcoming year to make our community more visible.

If you have questions or you got something on your mind or just wanna chat with me, you can speak to me on the upcoming events, or contact me on my page Mr. Sneakers Belgium 2020, Instagram MDC89, PlanetRomeo SportSneakerBoy or on my email address. Follow my page if you want to follow my stories, my travels, how I will represent Belgium and our community on the various events I will travel to, or how my project with the children or young adults will take form. Everyone may be who he or she wants to be look at us… we Love Sneakers So What?

Much Sneakerlove,
Your Mr Sneakers Belgium 2020
Michael De Clercq alias MDC89
Michael's runner-up is Pierre-Alexandre who offered an exceptional time when he performed a clarinet tune at Stammbar. Because he was not unworthy, Arne received the special jury prize. He had also shown some pieces customized by him. Finally, many were touched by the poem recited by Guillaume, a true declaration of love in verse to the one who has shared his life for many years.
Congratulations to all for your investment in the run.
Share this with your friends.