Exclusive t-shirt
For the first edition of the Belgian Sneakers Days, with the collaboration of French artists and a Brussels fetish store, #BEsneax has produced an exclusive T-shirt.
Available in white or black, from S to XL, this t-shirt includes an artwork designed by Romuald & PJ that represents two lads, typical young people from the suburbs. Addikt, the well-known fetish store in Brussels, is responsible for the production and ensures the shipment.
The sale of this product is not intended to enrich our association but to finance its activities and its development. The annual membership fee requested from members is particularly low. Other sources of funding are therefore needed. We were already proposing the community flag. This t-shirt is added to the offer.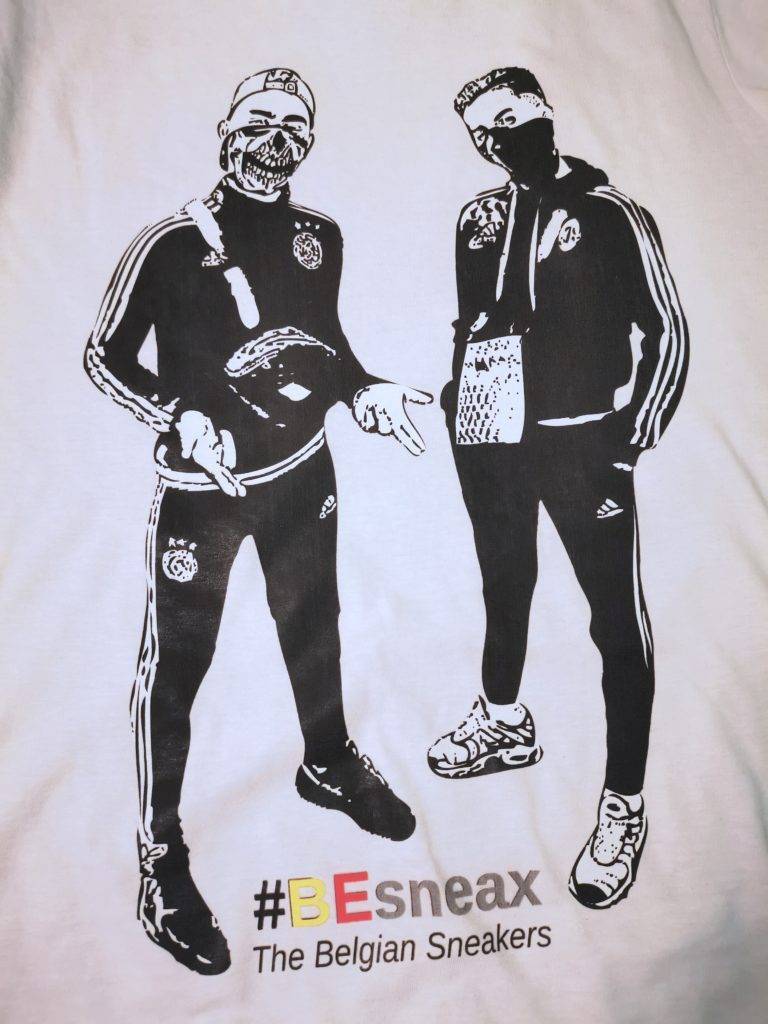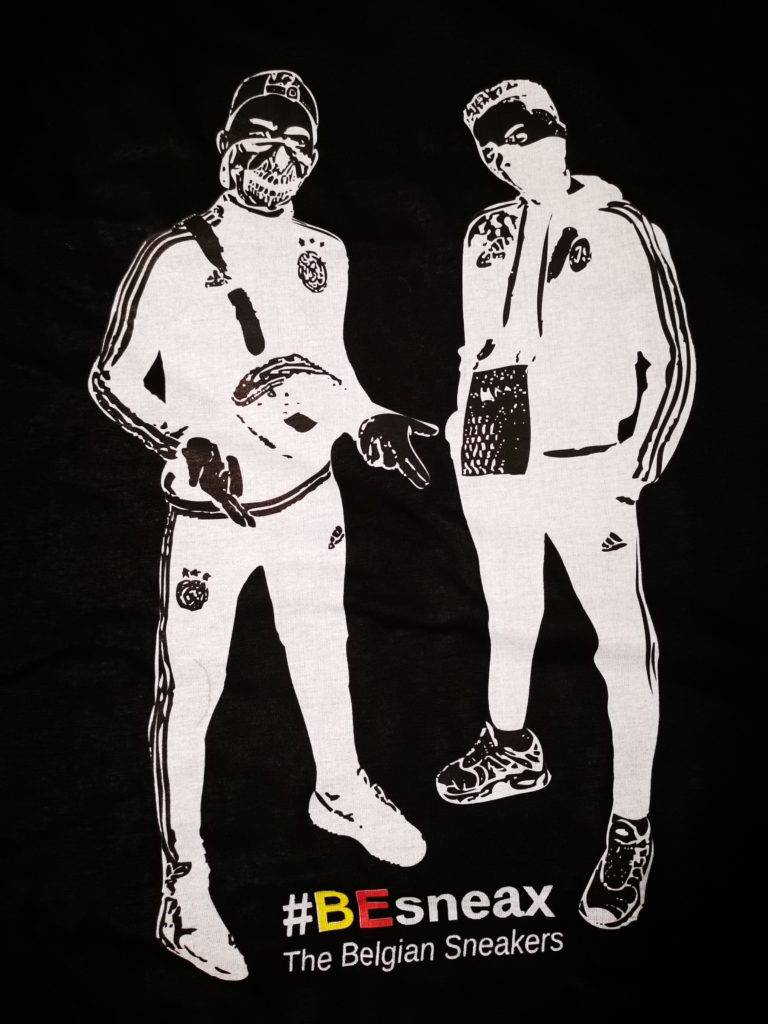 In addition, for each sale, the artists receive royalties for the use of their drawing. Respect for copyright is our priority. Despite this, the price remains accessible while generating a slight profit for the association.
In short, by purchasing this exclusive t-shirt, you offer yourself (or a friend) a product whose circulation will remain extremely limited and you help #BEsneax in its development.
Share this with your friends.