Through this event, #BEsneax wishes to unite, bring together, promote and defend a community which is too often poorly known and poorly regarded. Being part of this family is more than wearing sneakers or sportsgear, it's a whole philosophy. Join us and you will be surprised!
After a particularly successful first edition in February 2020 and after a long period of lethargy due to Covid-19, #BEsneax is happy to announce the return of the Belgian Sneakers Days in 2022. In addition to the second election of Mr Sneakers Belgium, we will offer you several activities, especially cultural ones. We want to give visibility to our community and break certain prejudices.
The program that we are preparing for our members, friends and visitors is under development and will be revealed shortly on this page.
As it stands, it will take place from 17 to 20 March 2022 in Brussels. Applications for Mr Sneakers Belgium are open now until 26 January.
Program
‣ Thursday 17 March 2022
TBA
‣ Friday 18 March 2022
TBA
‣ Saturday 19 March 2022
Election Mr Sneakers Belgium 2022
More TBA
‣ Sunday 20 March 2022
TBA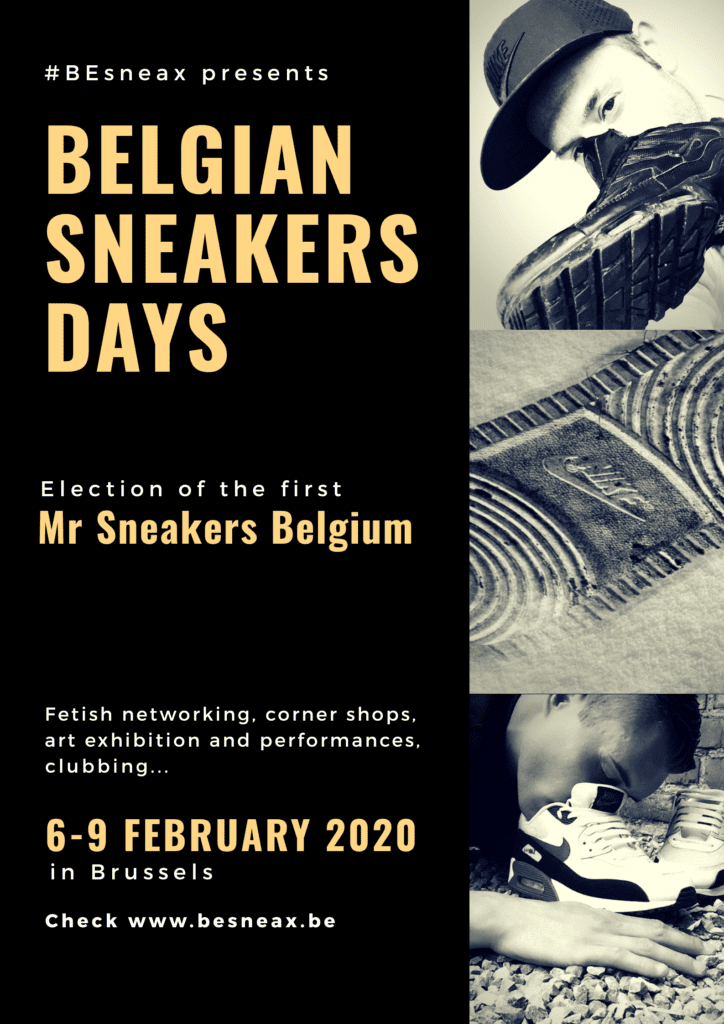 Accommodation
We are currently negotiating a partnership with a 4-stars boutique hotel in the famous Sablon district, 5 minutes from the Central Station. The information will be revealed to you very soon here.