It's an exceptional exhibition which is currently held in Bozar, a major cultural event. #BEsneax invites you to discover it together during the Belgian Sneakers Days.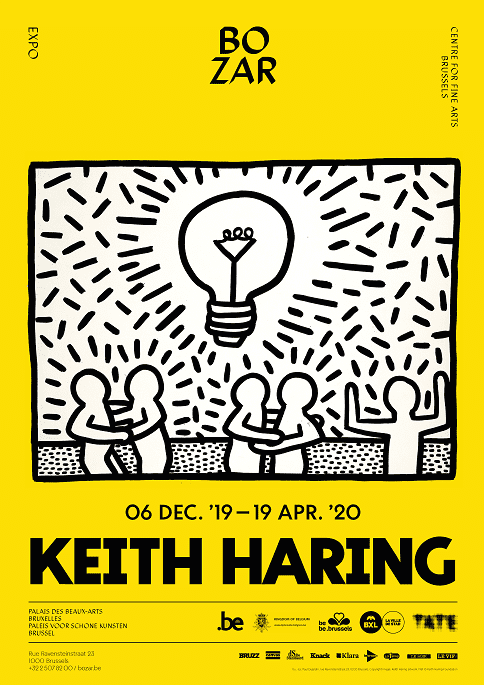 Keith Haring is a legendary artist. Died of AIDS in 1990, he is one of the most outstanding artists of his generation. His work has entered and anchored in history. It is characterized by simple and assured lines, by bright colors but also by the themes treated. His style is very personal and makes him instantly recognizable. Racism, homophobia, nuclear power and even his illness inspired him. He was concerned about the world around him. He was a humanist.
Simplicity
Keith Haring didn't prepare his works in advance. He didn't do tons of preliminary sketches. When the inspiration was there, he grabbed his brush and painted, quickly and a lot. His work undeniably brings to mind Andy Warhol, his mentor. Each work is an opportunity to denounce the failings of society with, despite everything, a lot of simplicity. His art is accessible to all. For him, art was a universal means of communication that reached all audiences. His influences are diverse : abstract expressionism, pop art, New York graffitis, Japanese calligraphy.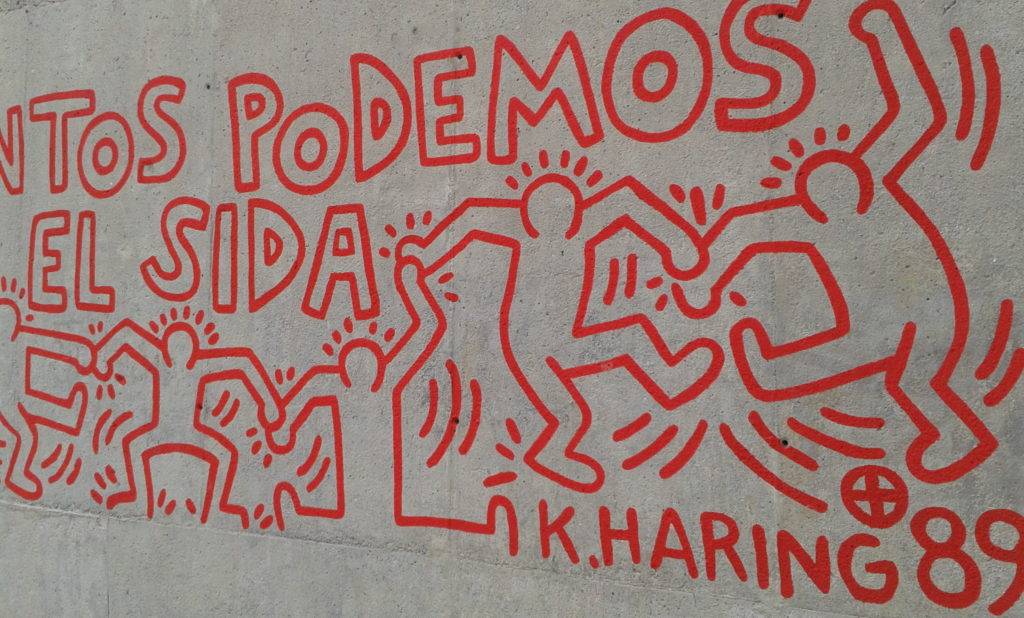 Social injustices
This retrospective is organized by Tate Liverpool in collaboration with BOZAR Brussels and Folkwang Museum in Essen. "A powerful work that has lost none of its relevance," told the press release presenting the exhibition. Precisely, it is his activism that is here in the spotlight. Posters created to promote the use of condoms at a time when HIV was ravaging young homosexuals. Others criticize apartheid in South Africa, a time when New York was riddled with racism and other social injustices. Finally, has the world changed so much since the 80s ?
Visiting together
On the occasion of the Belgian Sneakers Days, #BEsneax is organizing a group visit of the retrospective of the prolific American artist. It will be held on Friday 7 February at 16:00. We can benefit from a preferential rate : 12€ per person instead of 18€.
Register by clicking on the button below.
Use the code « noshipment » to remove the delivery costs on membership cards and exhibition tickets.
---