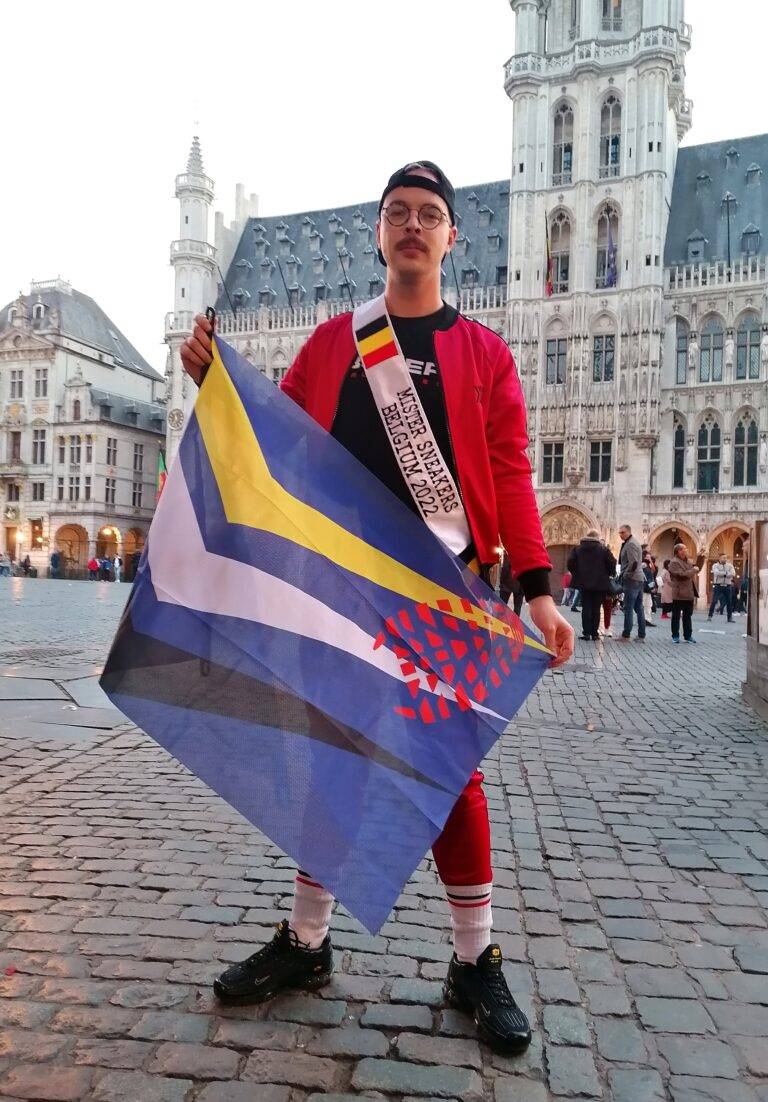 This page is dedicated to Bono's activities. On 19 March 2022 at Stammbar in Brussels, he was elected as Mr Sneakers Belgium. You can find here informations about him and some news about his actions for the community.
Competing with Nico & Keith, Bono was chosen both together by the jury and the audience to represent our community. At 25, coming from Flanders, he lives in Brussels and will invest on a national and even international scale.
When he presented himself, he wanted to defend a cause that concerns him personally in the very first place: support for people who have been victims of sexual abuse. So he will carry out some visibility actions and will organize a fundraising for Punt. vzw.
Hi! I'm Bono, a 25 year old guy from Brussels and live for music and fetish. I'm a multi-fetishist and a real gearhead. And besides that I'm a  shopaddict too, but that's ok I guess if you're a fetishist. 😉 
Sportswear is my daily lifestyle (slightly inspired by the Urban London or Berlin style), wether it is in a fetish way or not. I love the shiny, soft materials of it: socks over the pants and a nice pair of sneakers and ready to go! Even if I go to events in latex, a tracksuit is always with me or on me to cover if necessary. 
My face is quite well known within the fetish community as I'm actively member of 3 fetish clubs (#BEsneax, MSC and the Belgian Rubbermen) and work for a fetish store (Spit It Out). Besides that you can often find me in many of the gay bars in Brussels and I go on a regular basis to events like Darklands, Folsom Berlin and the fetish week or pride of Gran Canaria. I do speak Dutch as a main language, but I've learned using my French and English during my years in Brussels. 
One week after his election, Bono was already abroad with his sash. It was in Amsterdam that he made his first official appearance visiting our friends at Ladz party.
Barely elected, Bono has already been called to be a member of the jury for two other competitions: Puppy Belgium 2022 (Brussels, 23 April) & Mr Superhero Europe 2022 (Antwerp, 7 May).
In early May, Bono traveled to the island of Gran Canaria for the Maspalomas Pride, the first of the season. From there, he launched a video message inviting everyone to get tested for HIV and hepatitis during European Testing Week. When he returned, the Belgian Pride festivities had begun and, of course, he took part in the Parade in the streets of the capital.
The following stop was the Amsterdam Sportswear Weekend at Pentecost with the election of Mr Sportswear Europe on Saturday 4 June. Martin, Mr Sneakfreaxx Germany, won the competition and wears the sash. Bono meanwhile will be able to participate in the next edition after his mandate.
Summer is not synonymous with respite for our ambassador. At the end of July, he took part in the trip organized by tha bar La Réserve to the "Roze Maandag" in Tilburg in the Netherlands. He also went to Ladz Amsterdam in July and Antwerp Pride with #BEsneax in August.
September begins with the start of his fundraising for Punt.vzw. Bono sells "Sniff my coffee" mugs filled with chocolate. All profits from the sale will go directly to the association that is dear to him.

After the Belgium Bearpride weekend in Brussels in September, some trips aboard are planned.
In October : social meeting by Exultaric in Lille. 
In November : Fetish fair in Lille and Nice So Fetish weekend in Lille.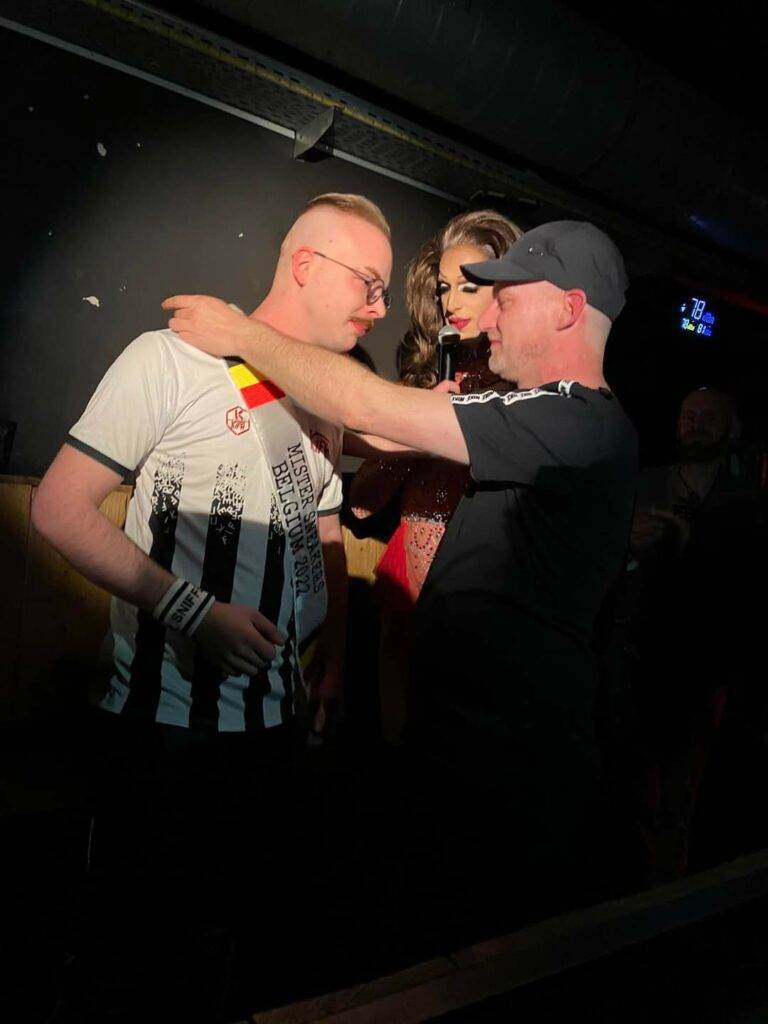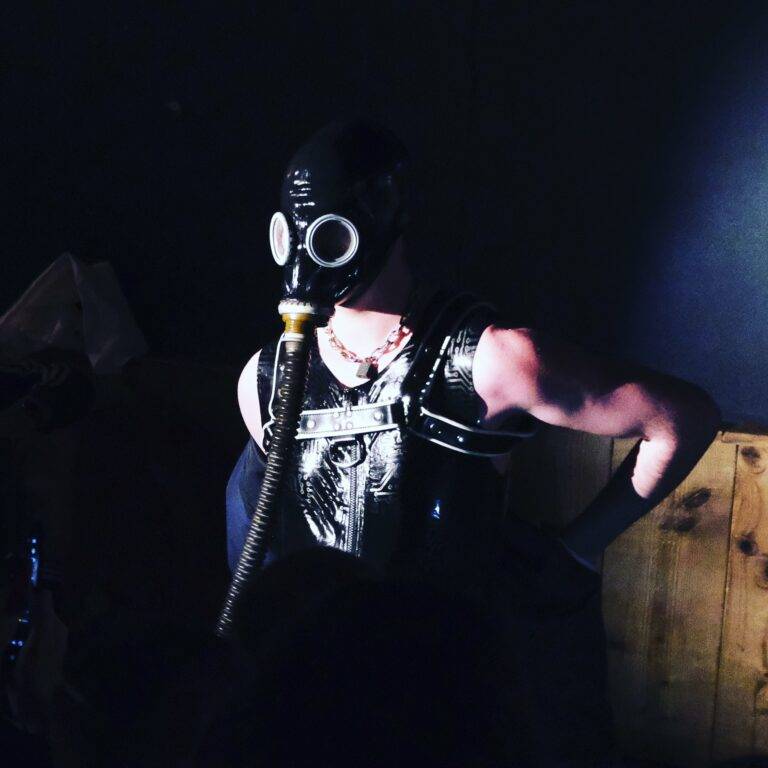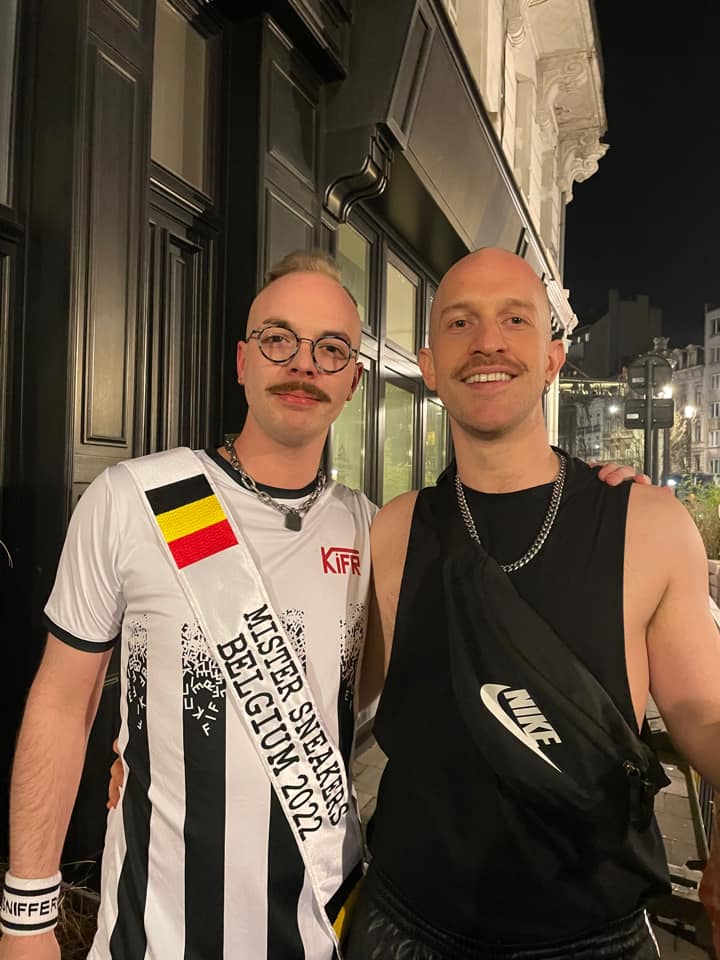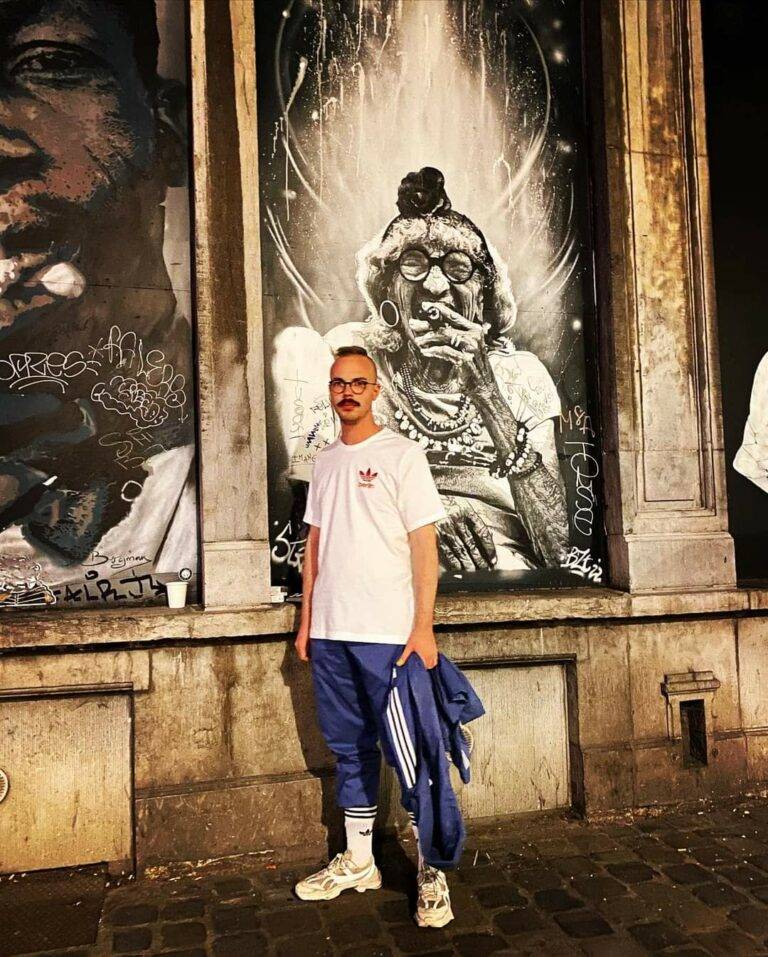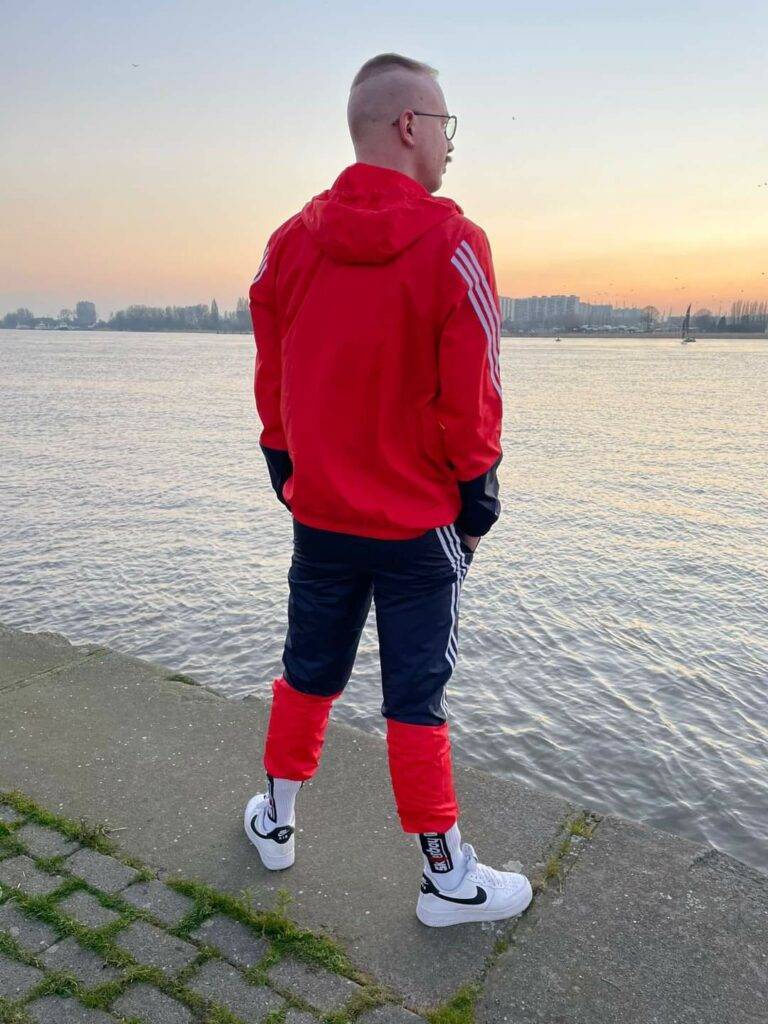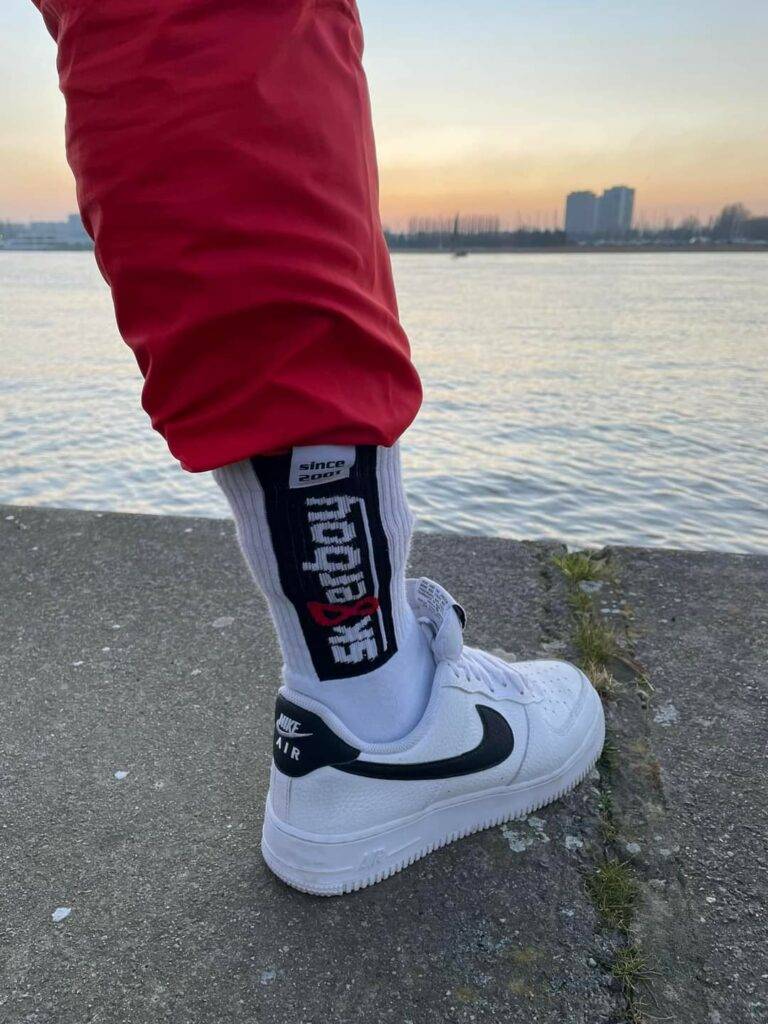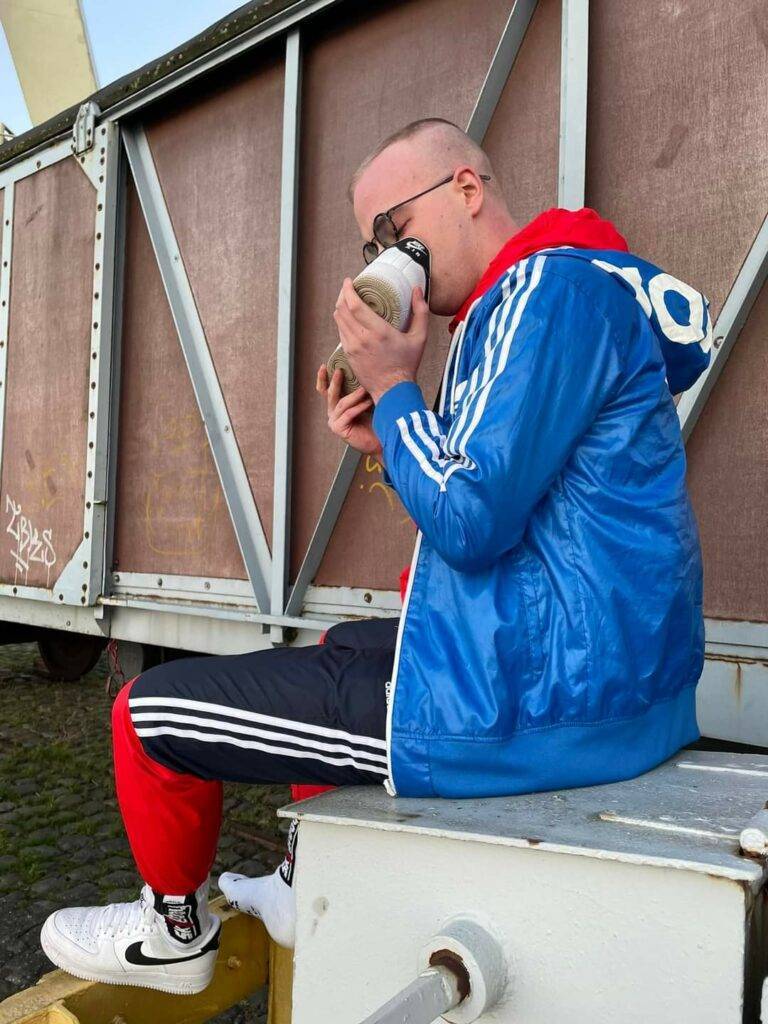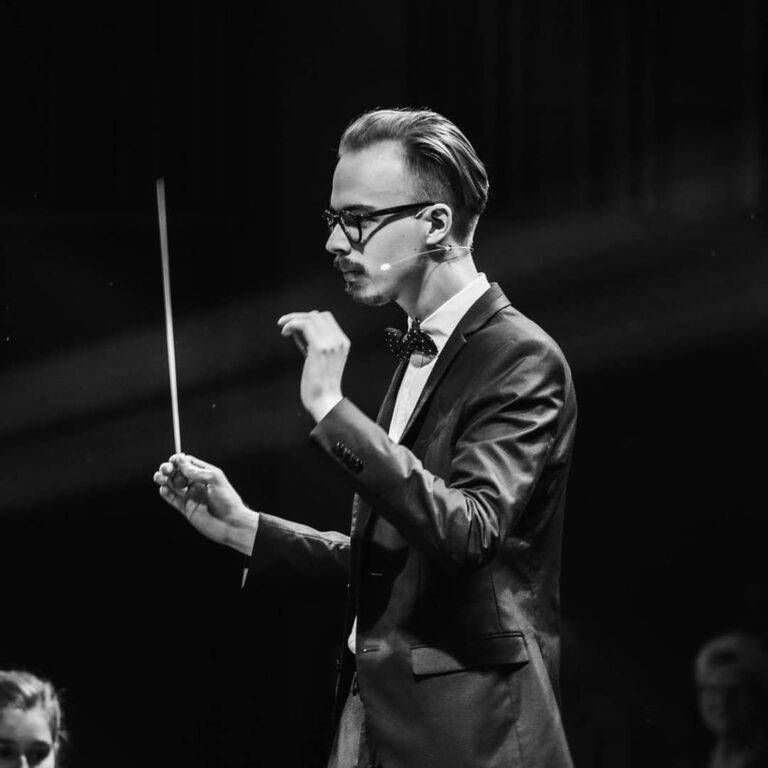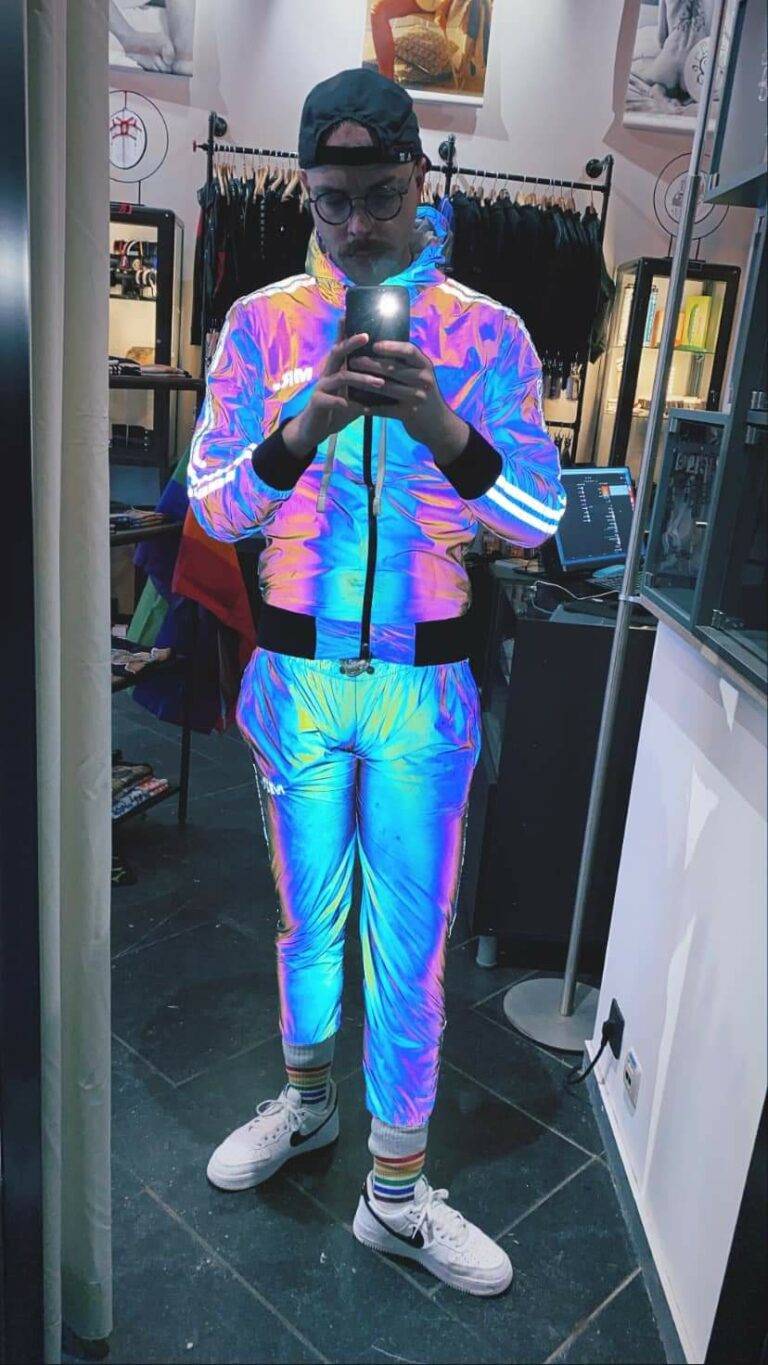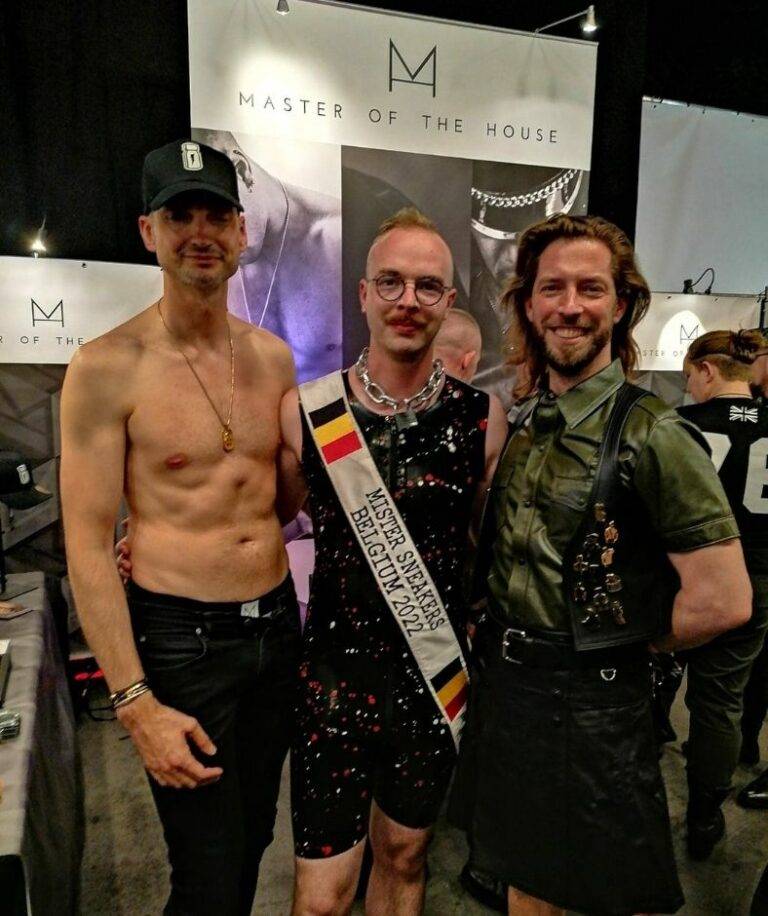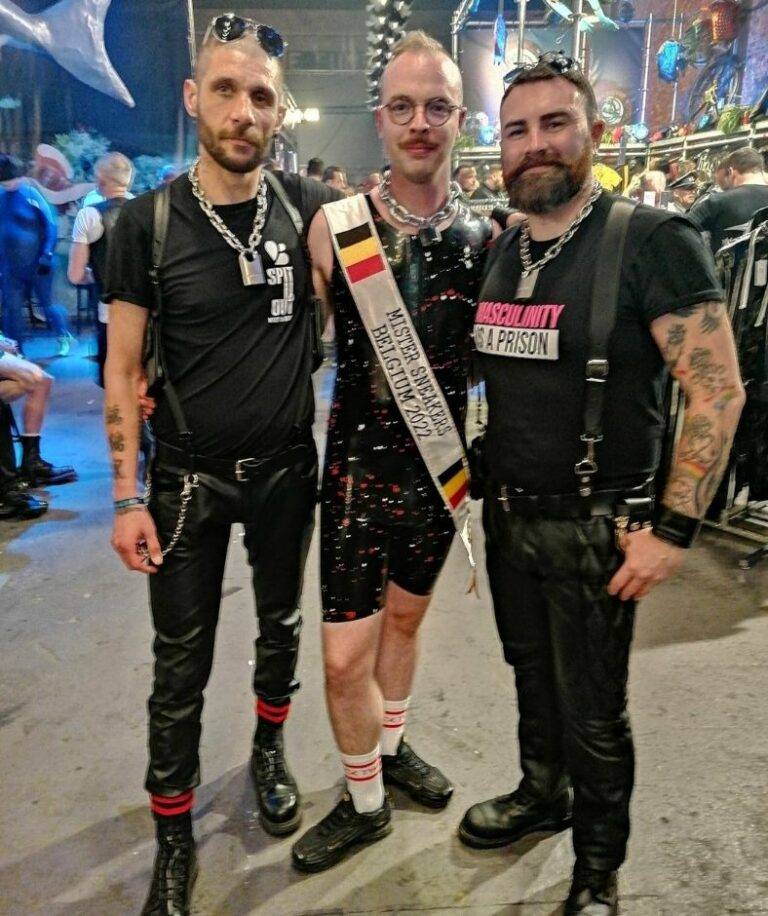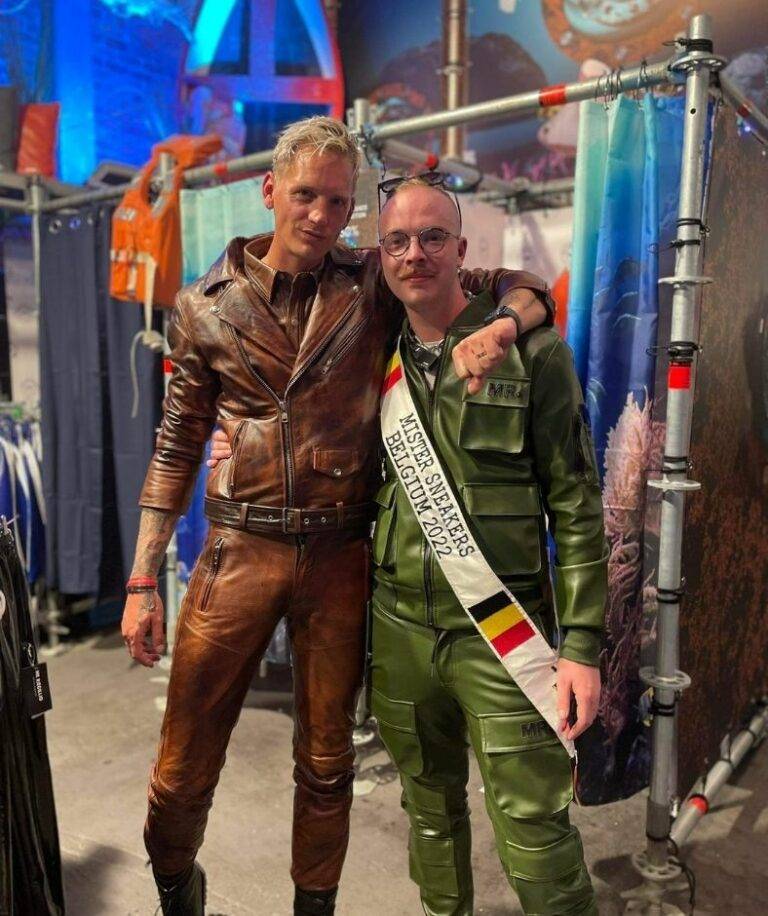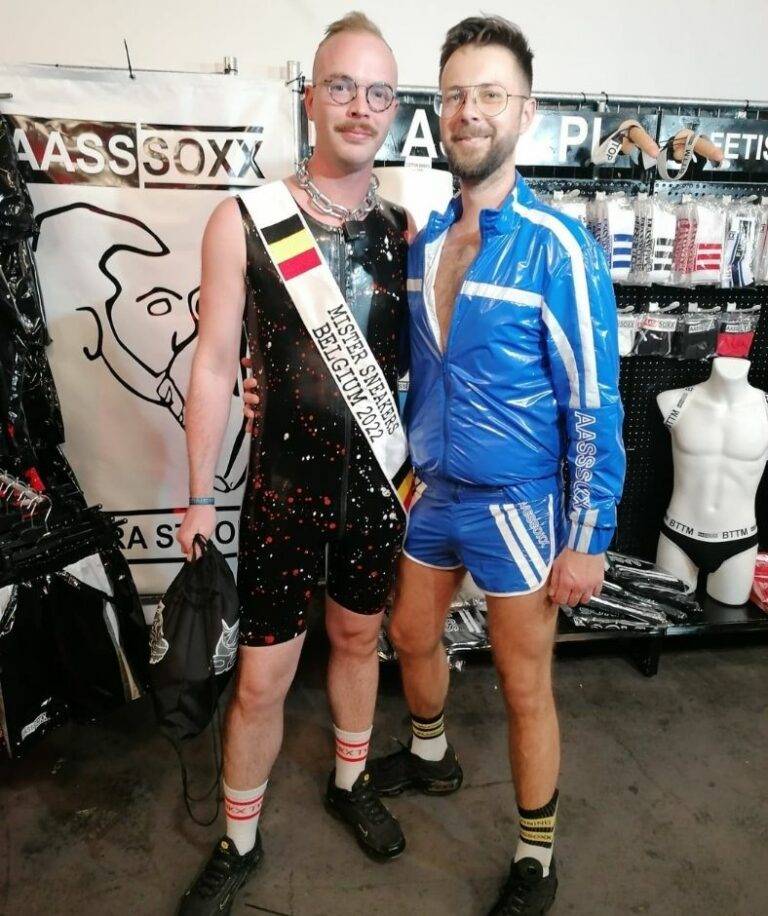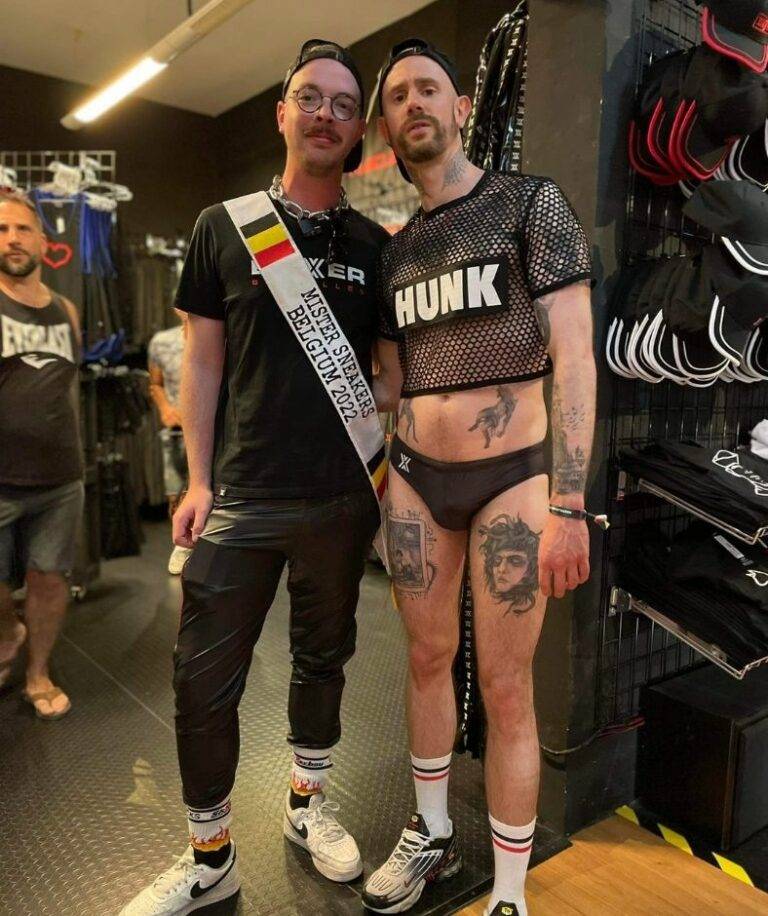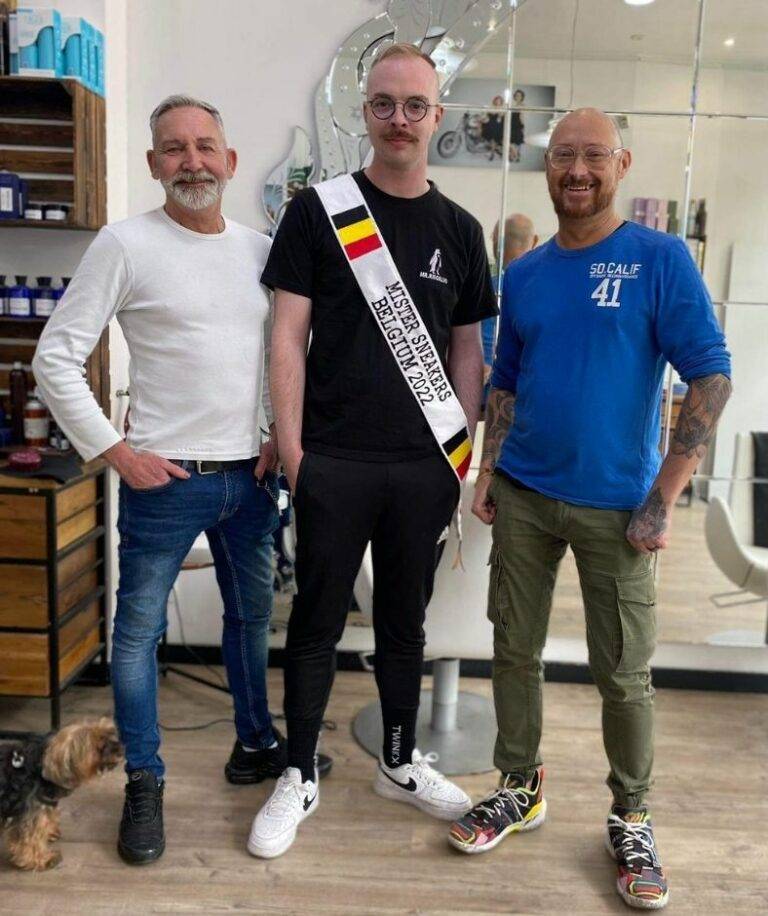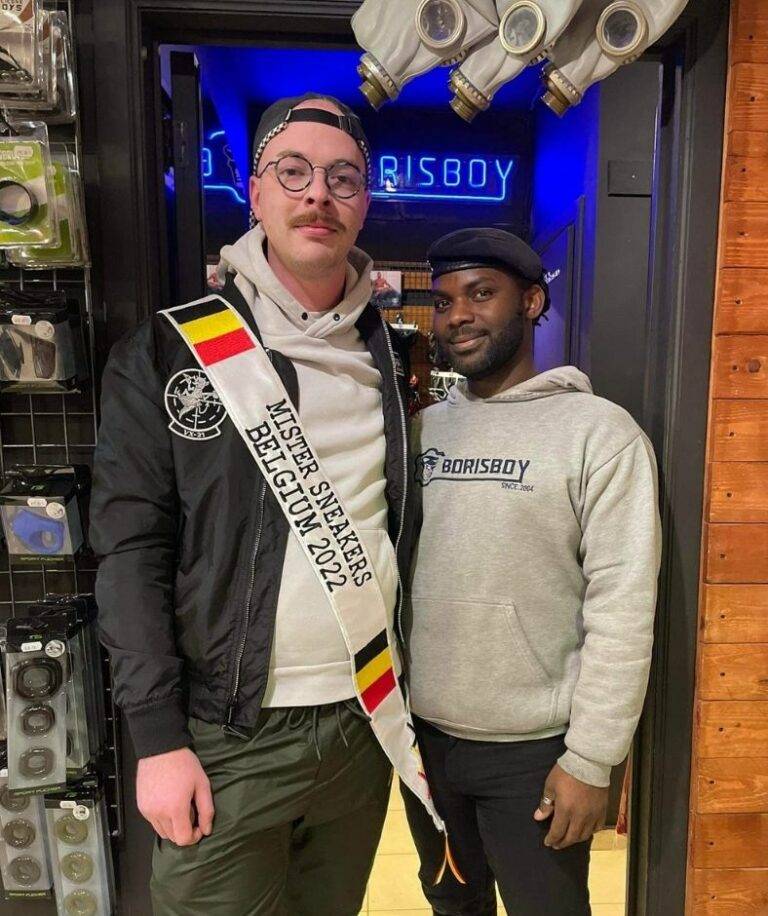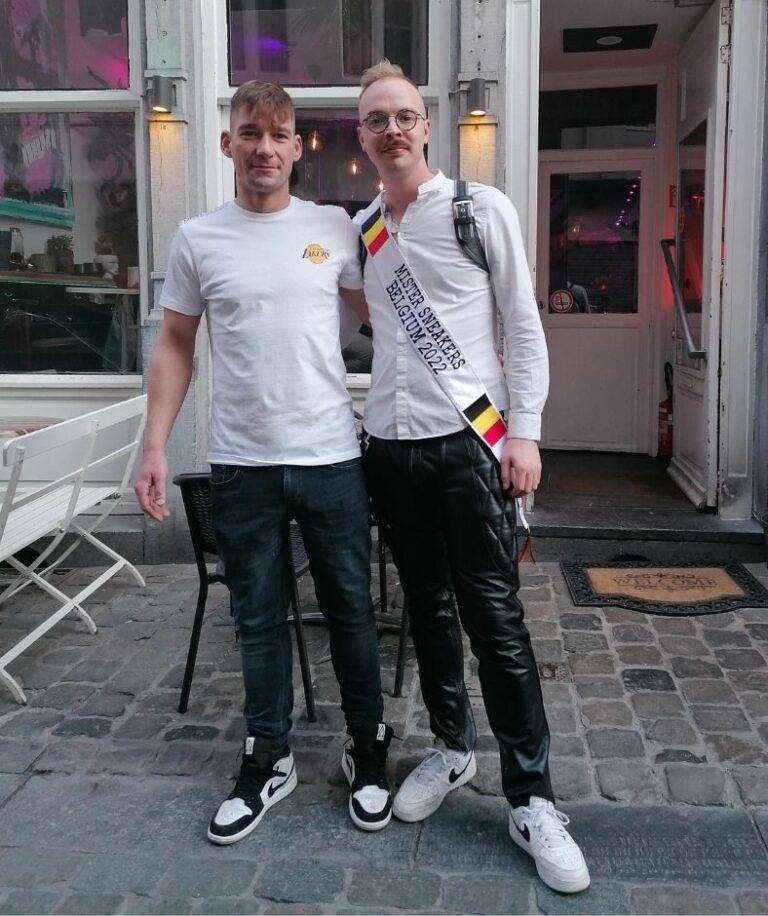 Darklands Antwerp - May 2022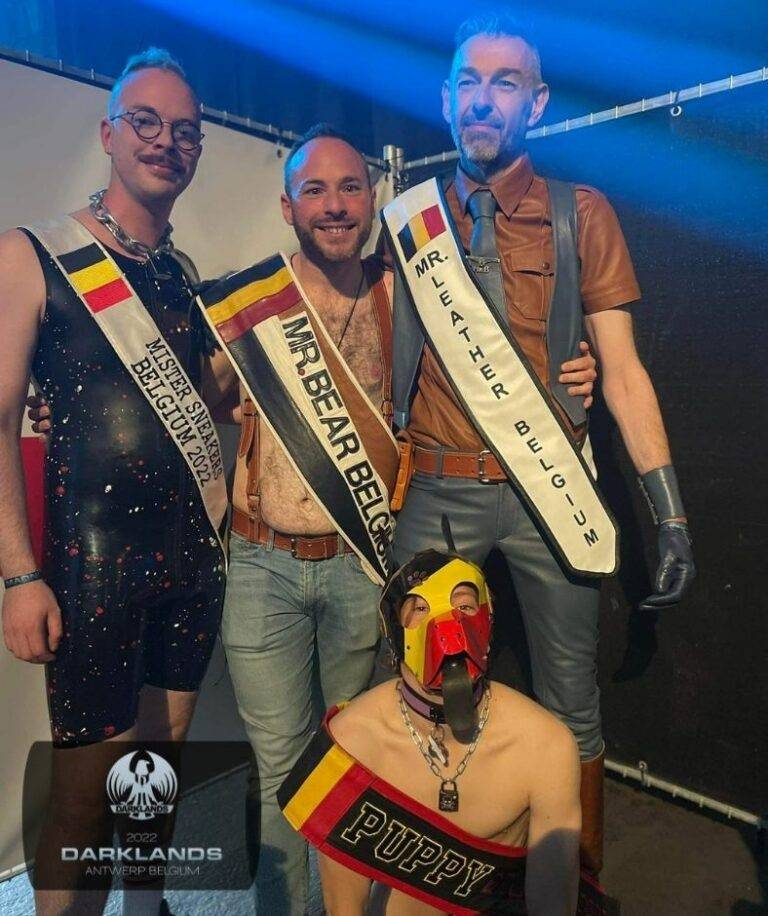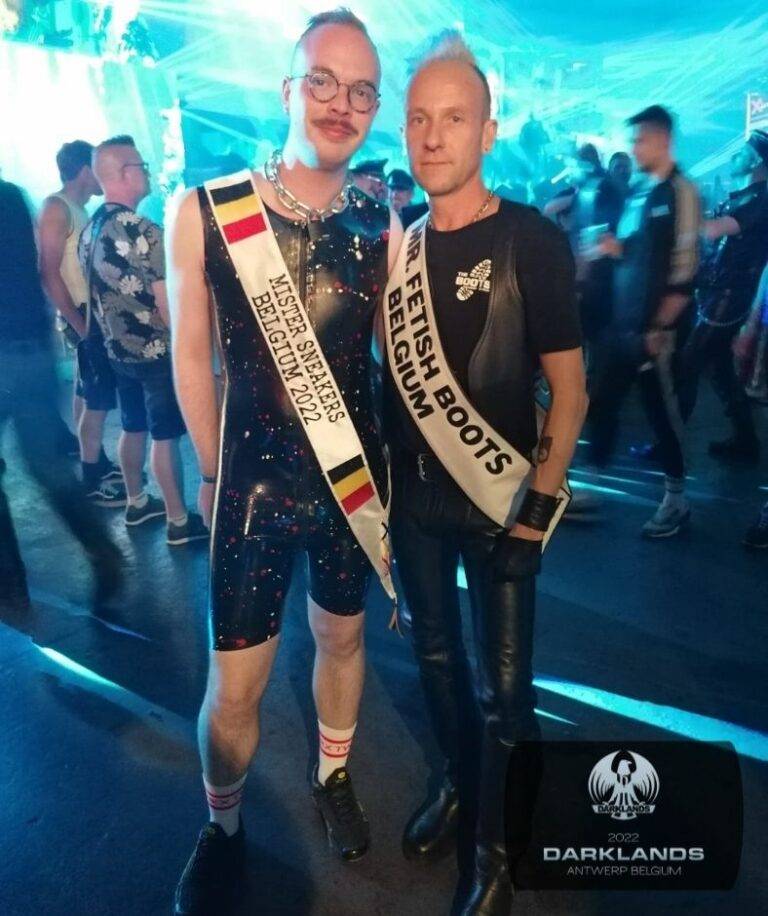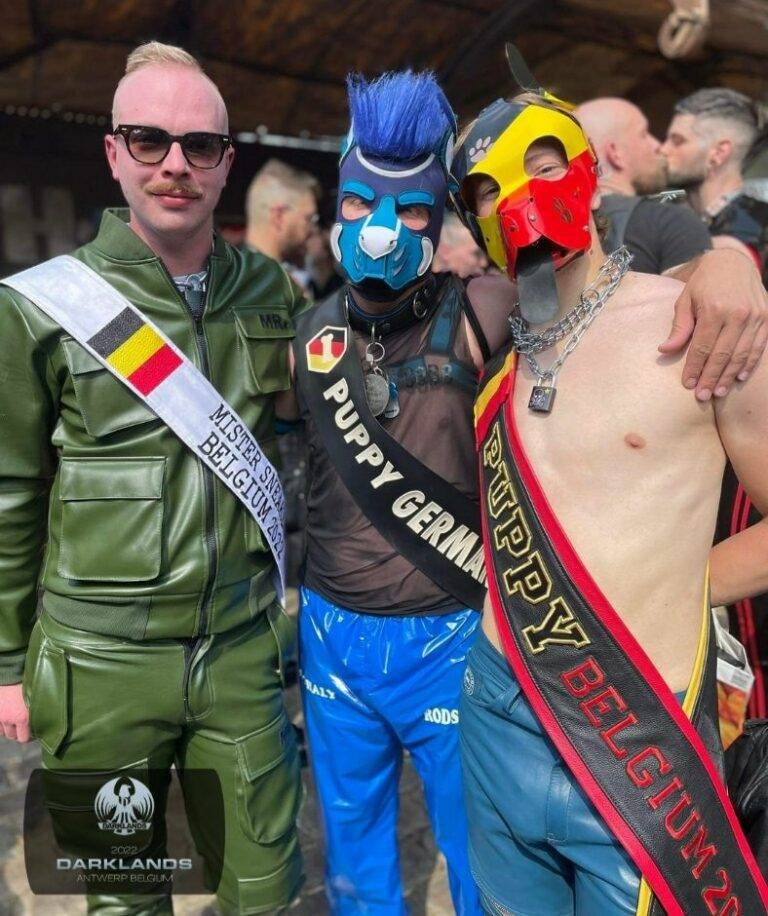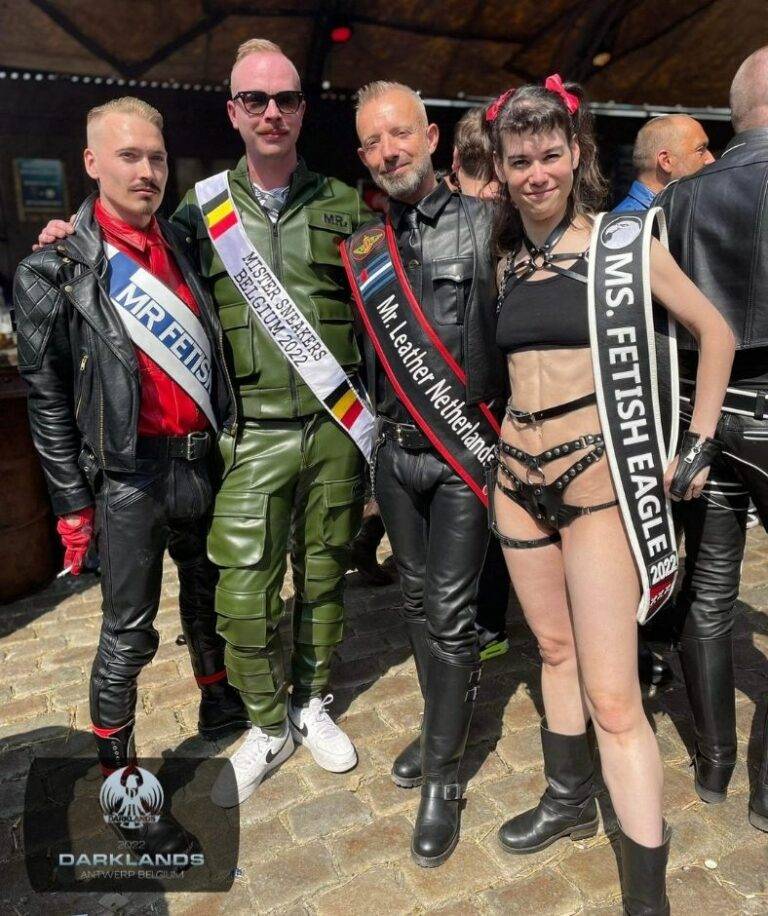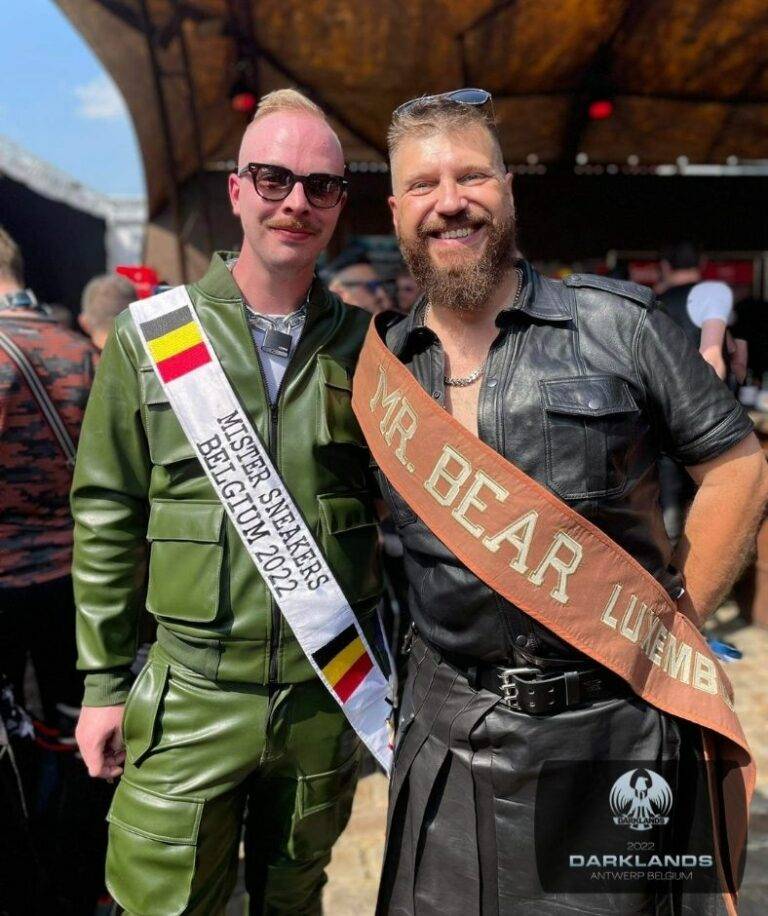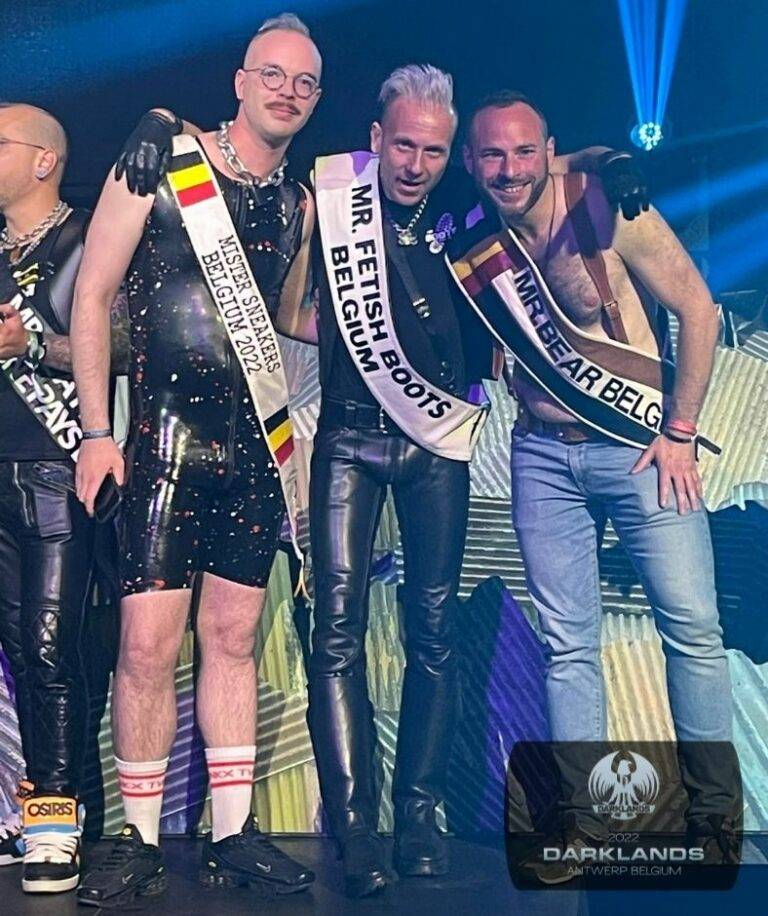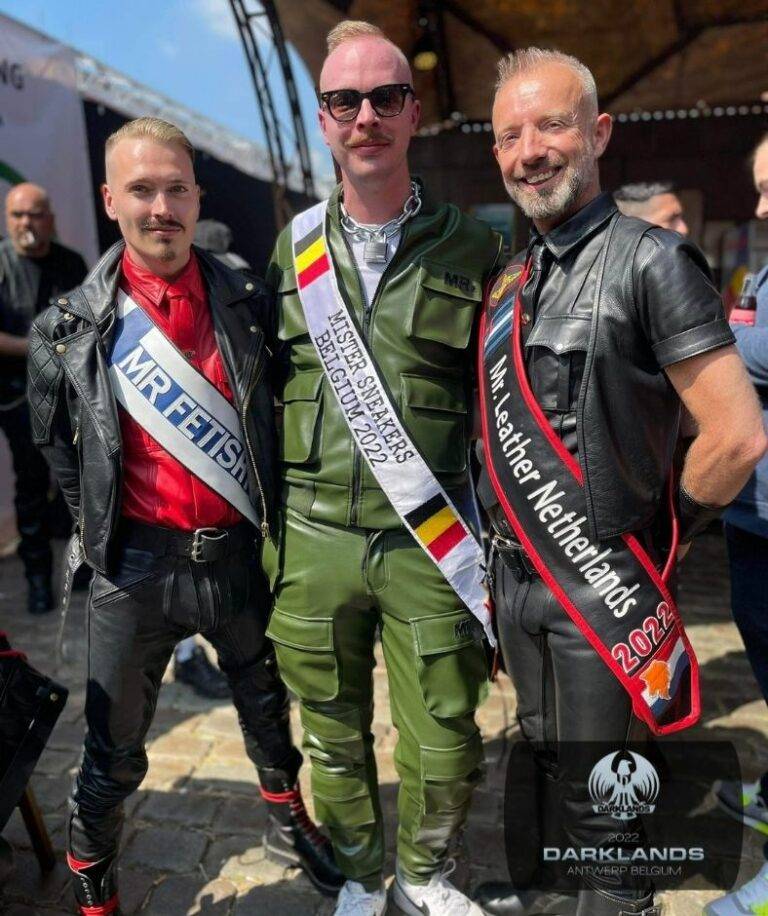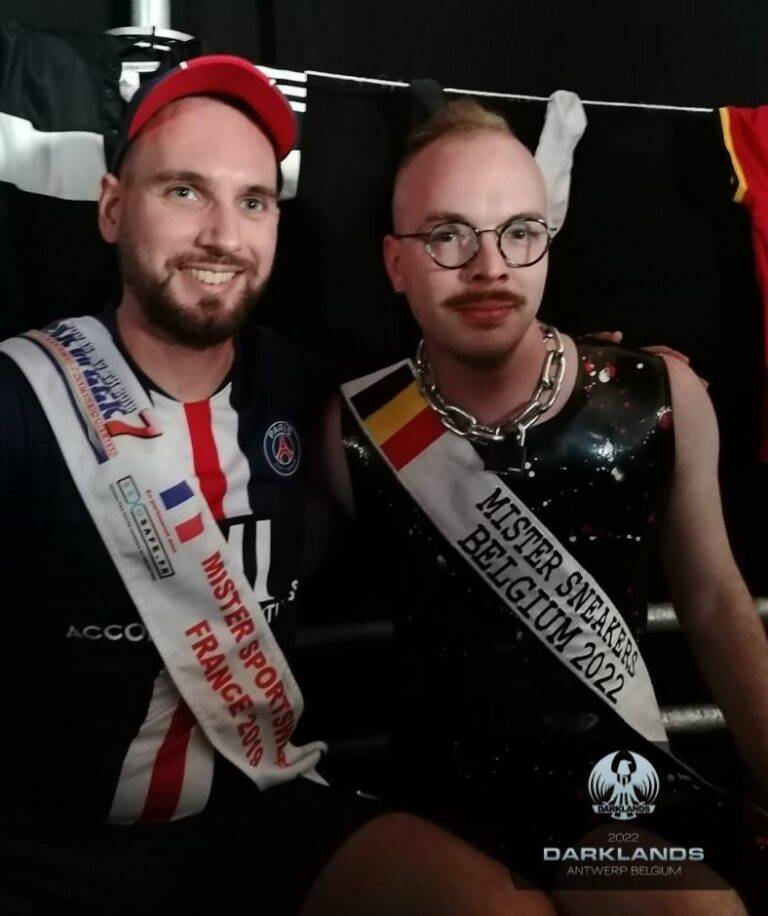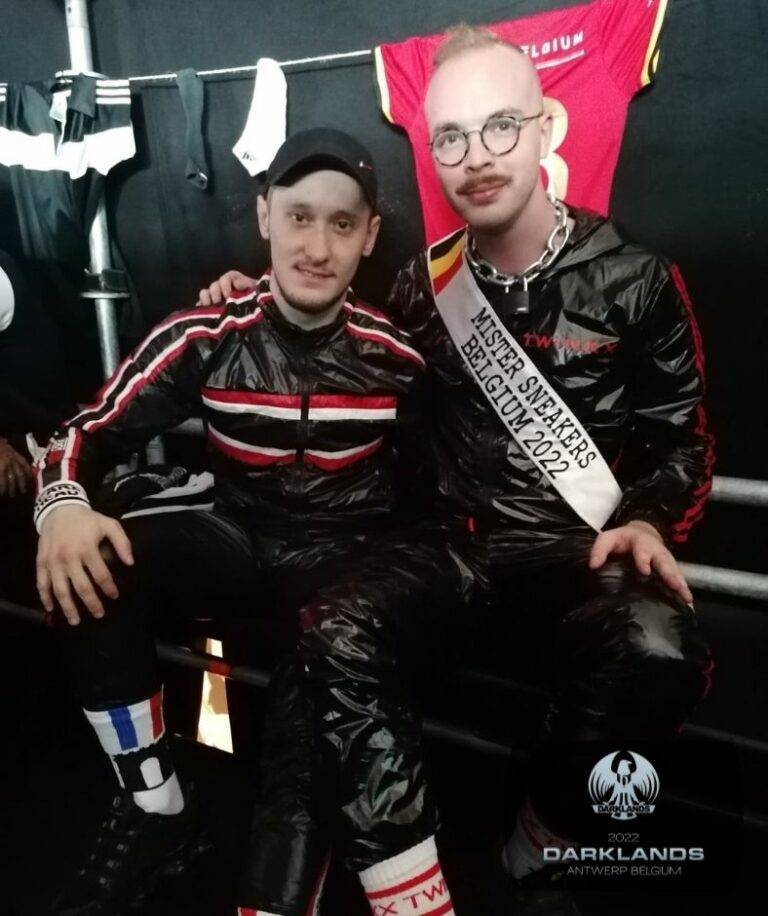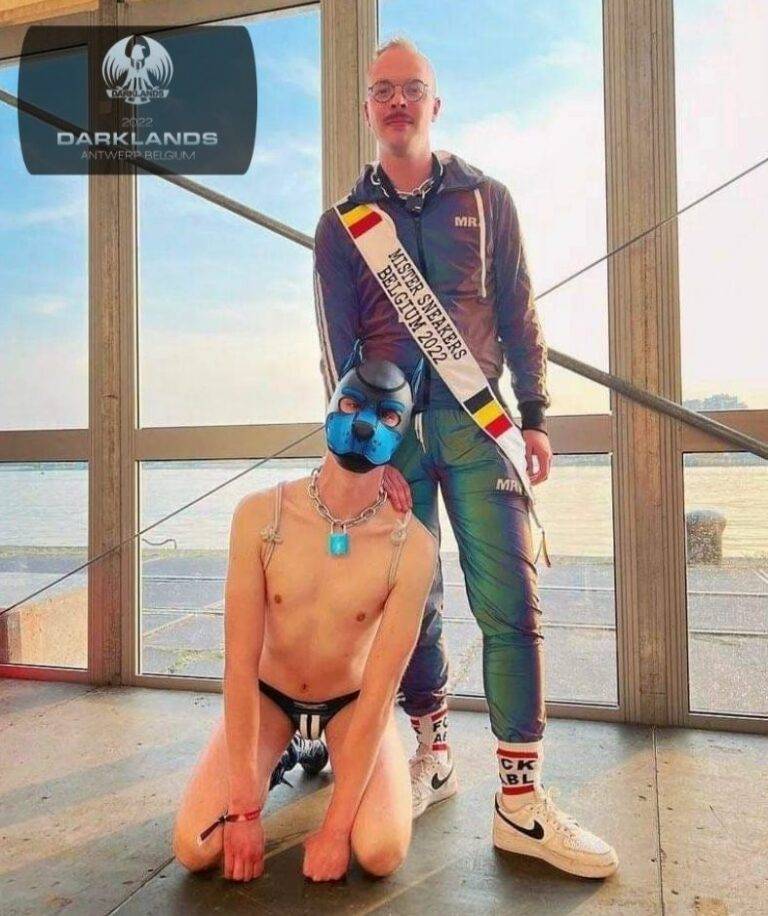 Photoshoot by Stormwolf at Darklands 2022
Discover the work of the talented Stormwolf on his website.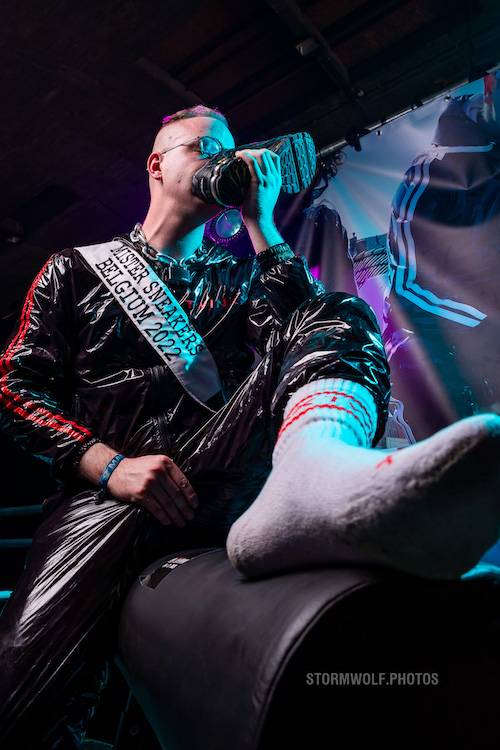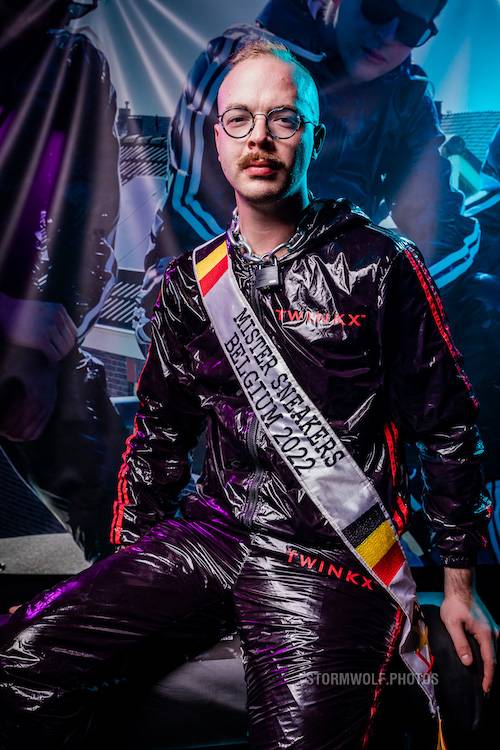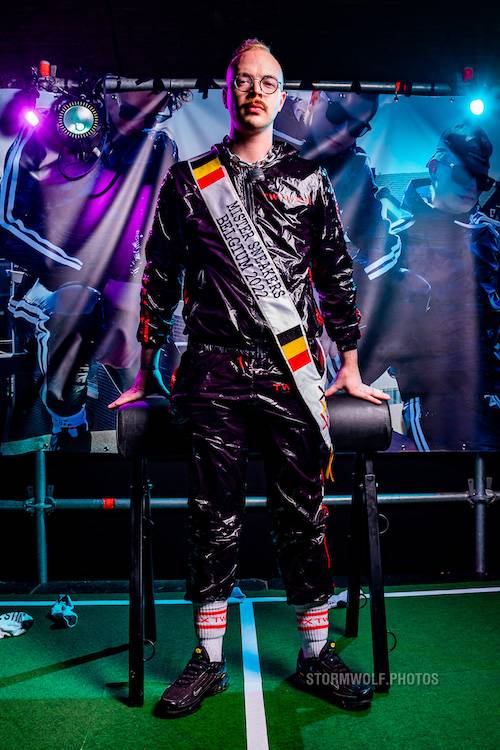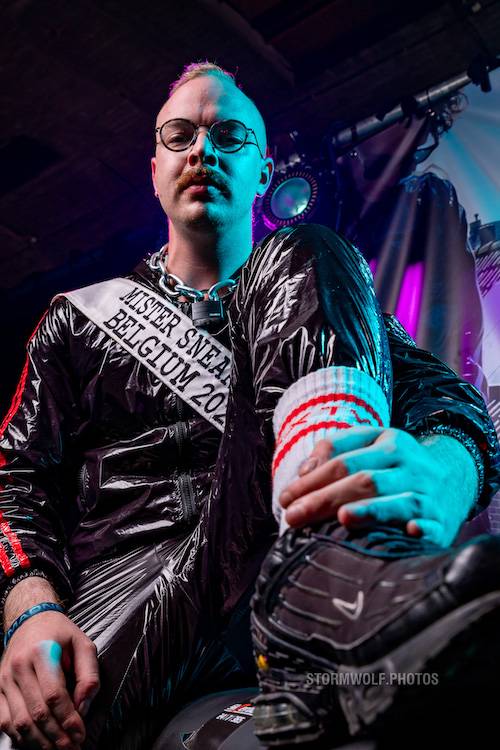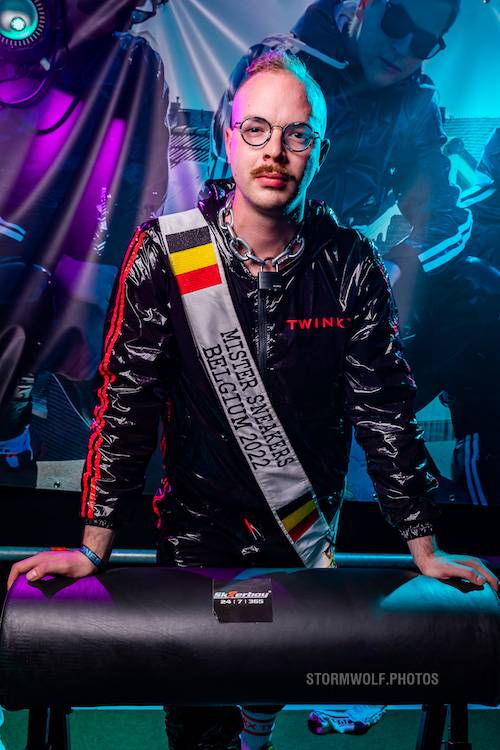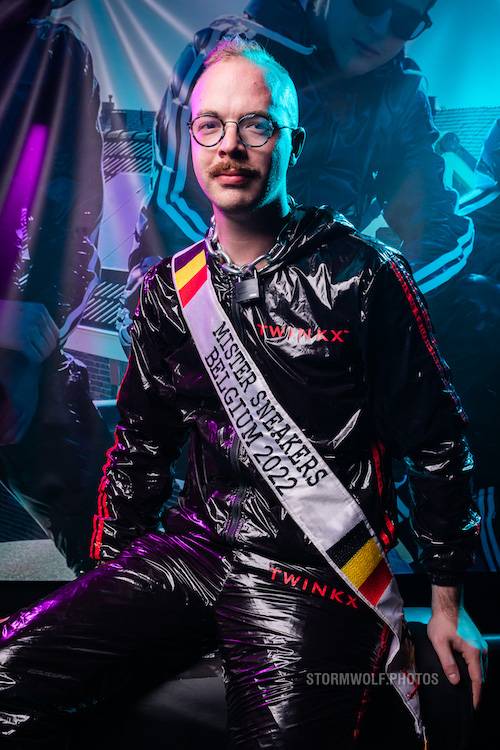 In Gran Canaria - May 2022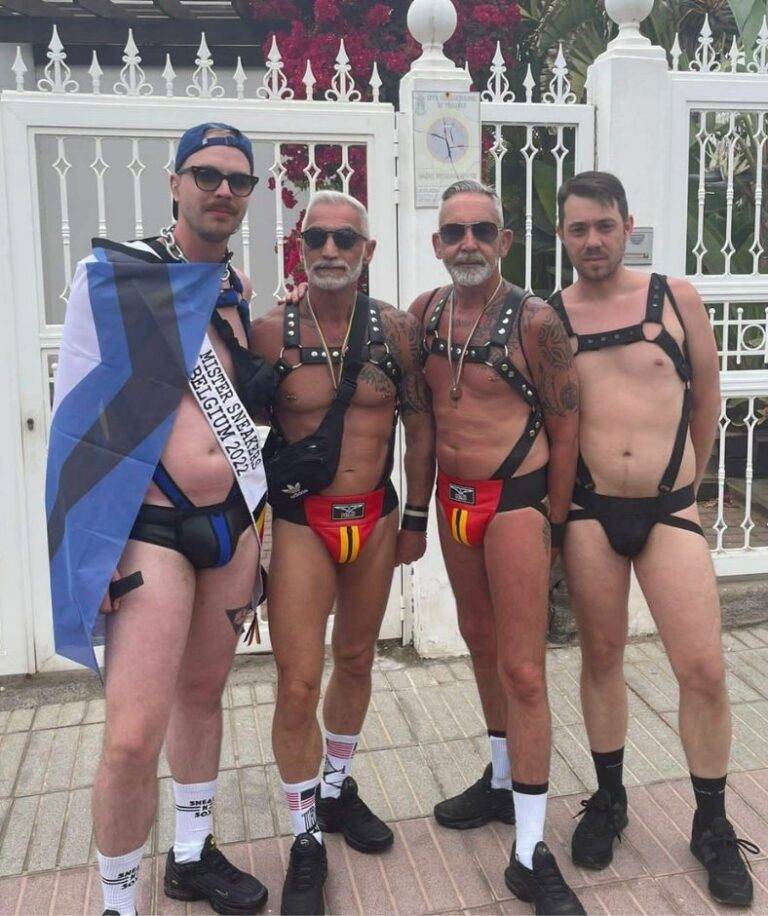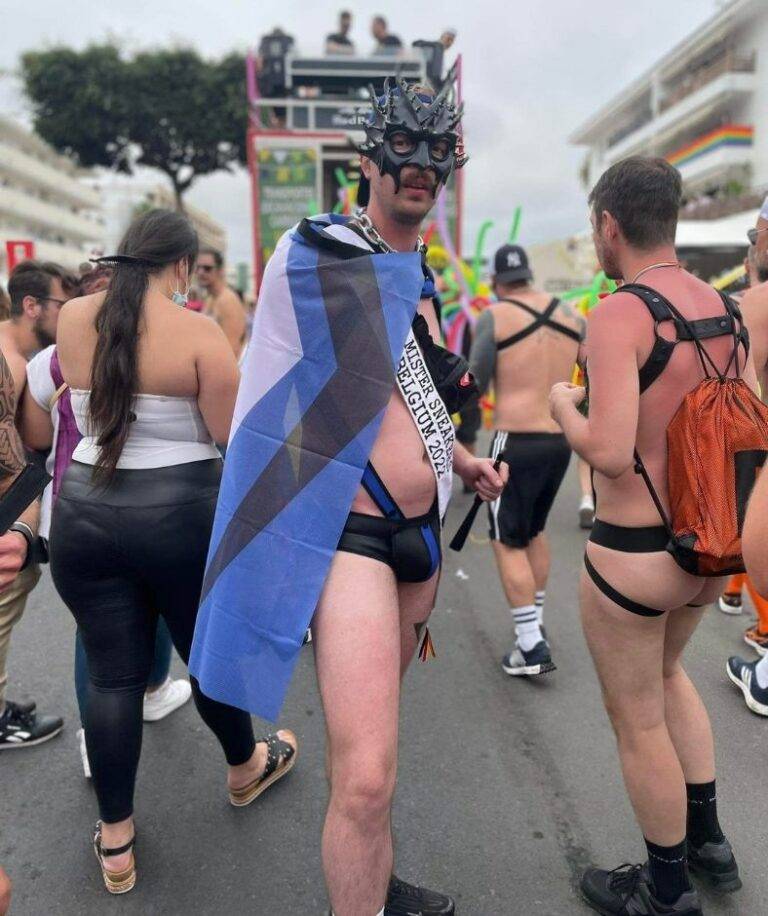 Roze Maandag Tilburg - July 2022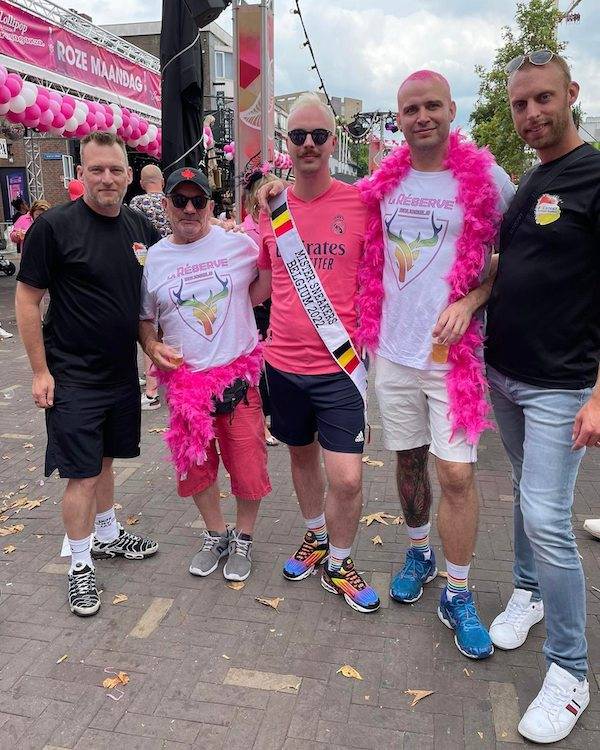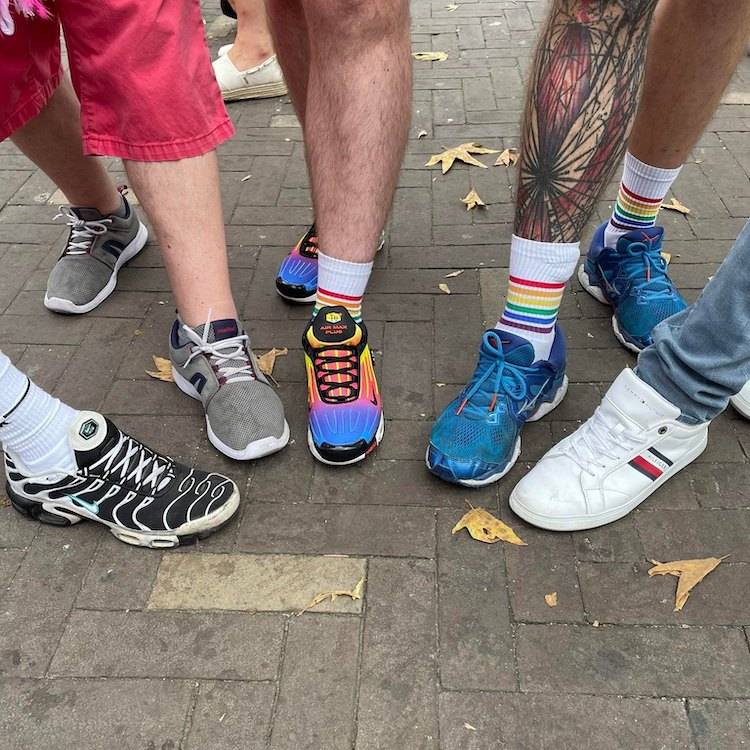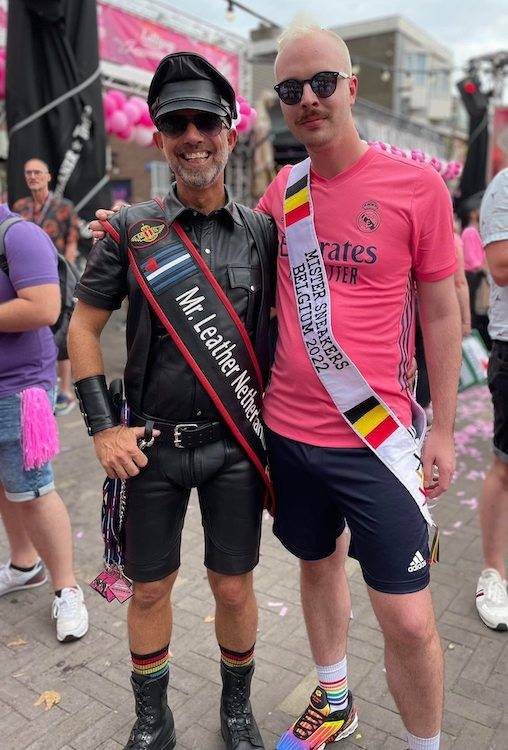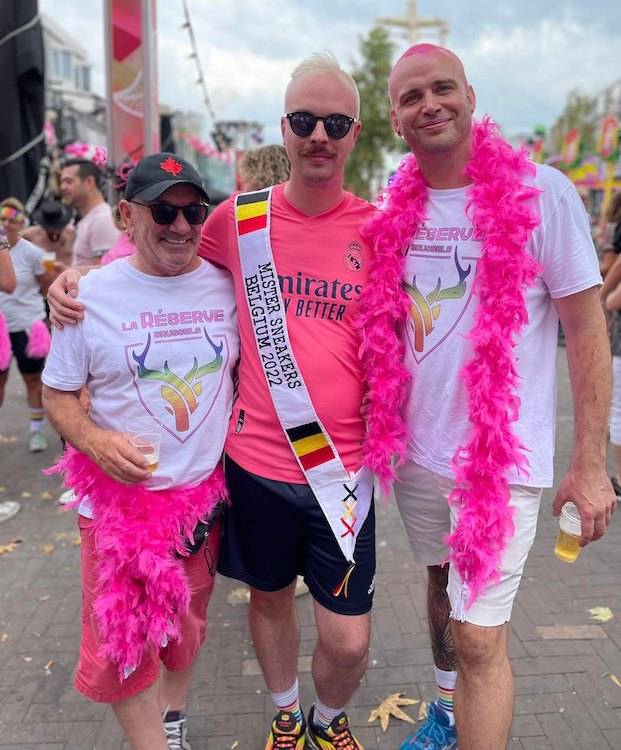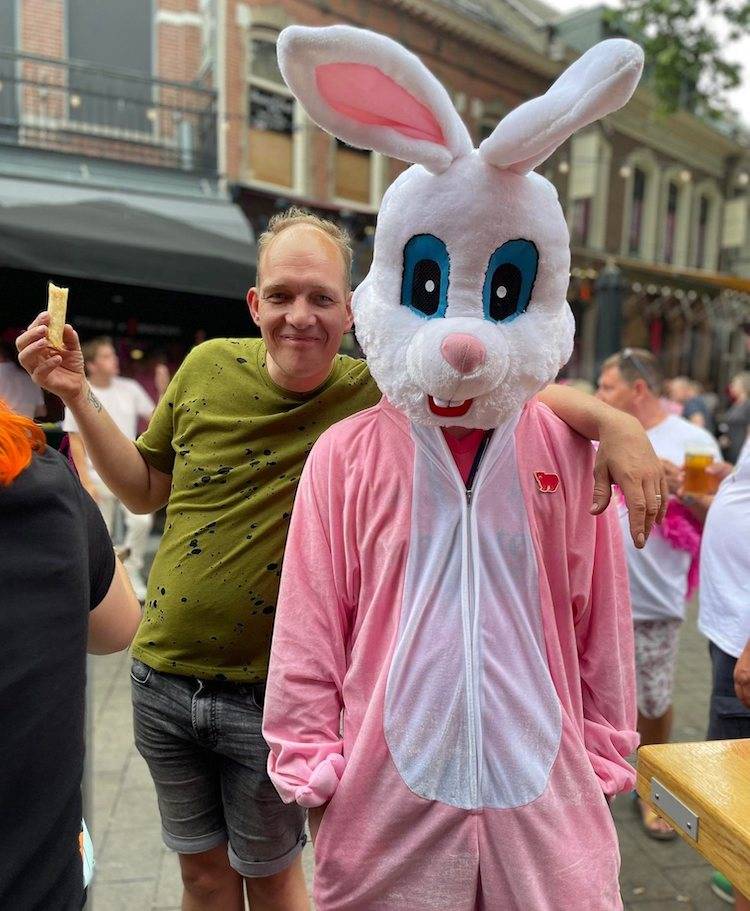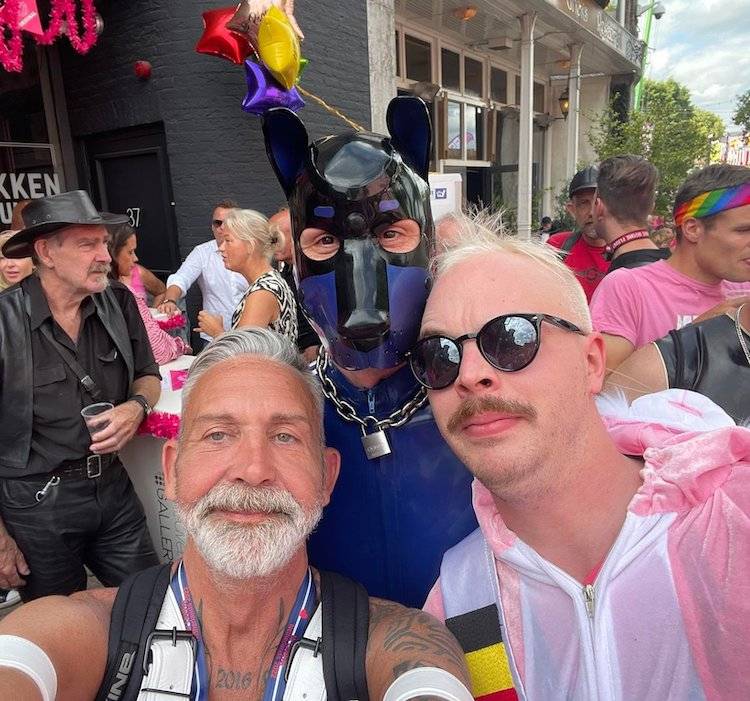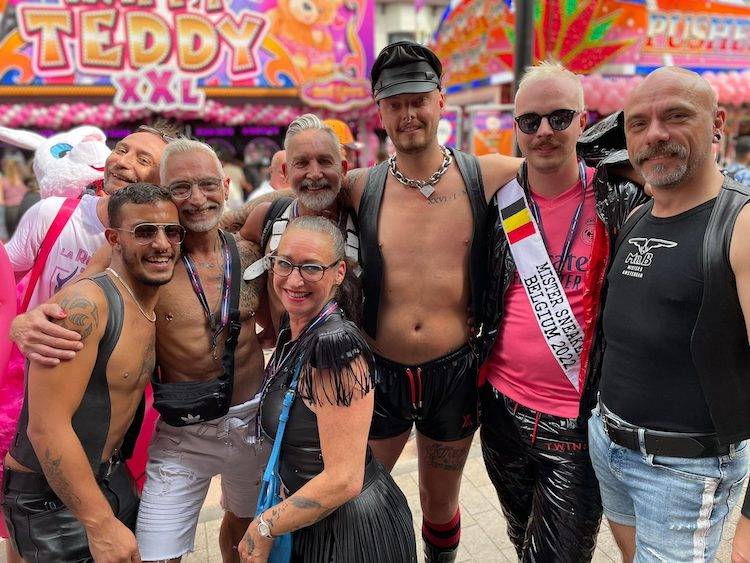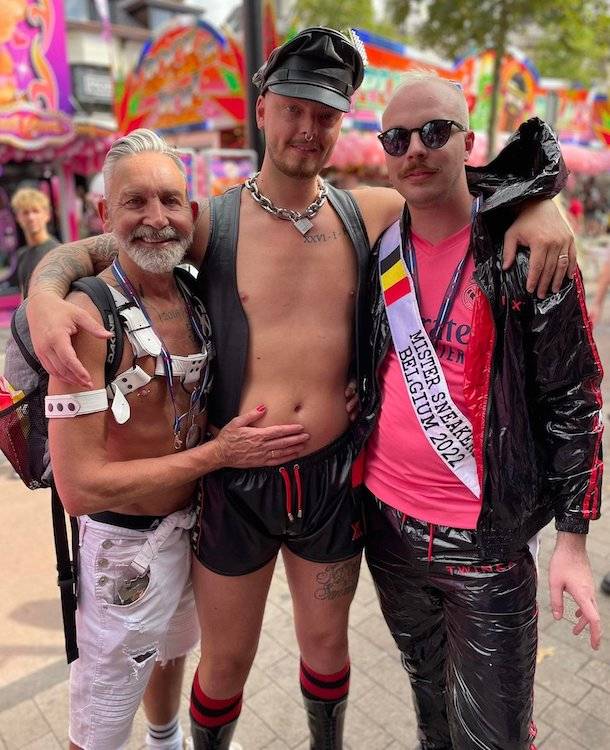 Throughout the year, we will try to relay here the highlights of his mandate. Visit this page regularly to stay informed. You could also follow him on Facebook and Instagram. He's also reachable by email : bono@besneax.be.