After several weeks of self-promotion, Andy managed a personal challenge by winning the title of Mr. Fetish Boots. It was last weekend in Antwerp.
The legendary cruising club in Antwerp recently celebrated its 36th anniversary. In addition to the community titles awarded by each corporation separately (Mr Leather, Mr Bear, Mr Puppy, and soon Mr Sneakers), the institution created several years ago a cross competition : Mr Fetish. This year, five candidates were running to win the slash.

His nickname Phyllon de Louvain recalls the roots of the young man in the Flemish Brabant and one of his fantasies : the puppy play. But Andy is so much more than that. Active within MSC Belgium and the Belgian Rubbermen, he's a jack-of-all-trade and you could meet him in every part of the country or abroad. Just follow him on Instagram where he is very active to realize that all styles suit him and he assumes them totally.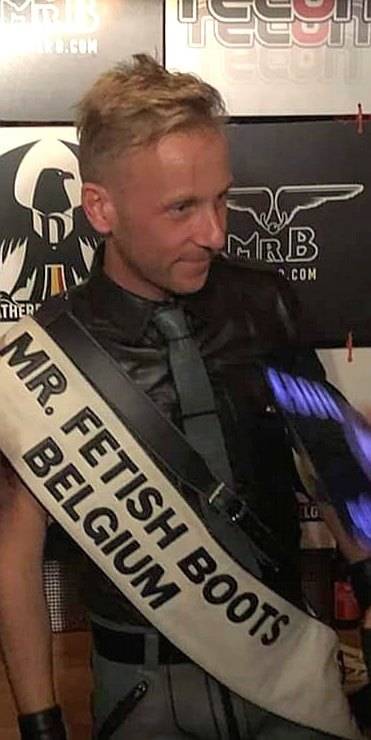 Andy has also been an early supporter of #BEsneax. We must admit that he has an amazing collection of sneakers at his place and he wears them often enough. This is one of the reasons that led us to support him in his campaign. Now, we reserve him a place on the jury which will choose (with the public) the first Mr Sneakers Belgium on 8 February.
We wish him all the best for his year on the throne !